Avison Young negotiates flex industrial lease on behalf of Sugarpill Cosmetics in Los Angeles, CA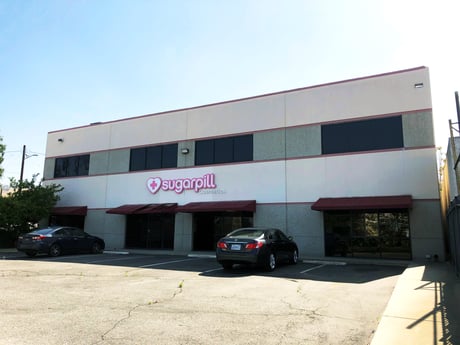 24 May 2019
Los Angeles — Avison Young, the world's fastest-growing commercial real estate services firm, announced today that it has negotiated a new, five-year, 10,500-square-foot (sf) flex industrial lease with Los Angeles-based Sugarpill Cosmetics at 646 N. San Fernando Road in the Cypress Park neighborhood of Los Angeles.
Sugarpill makes a cruelty-free line of bold, innovative and richly pigmented cosmetics, and moved into its new headquarters this month, occupying the building in its entirety.
Avison Young Principal Andrew Berk and associate Chase Gordon, who are both based in the company's North Los Angeles office, represented Sugarpill. The landlord, a local private investor, was represented by Pacific West Business Properties.
Sugarpill was awarded a distribution deal with top beauty retailer Ulta earlier this year that quickly boosted the company's sales. Within a month of launch, the brand was offered an extended assortment to meet growing customer demand.
"Sugarpill needed more space and we identified this freestanding building that was ideal for the company's office, warehouse, distribution and showroom requirements," comments Berk. "The company has had explosive growth, more than doubling its space from its previous location less than a mile away at Lacy Studio Lofts – which we secured for Sugarpill five years ago. With Southern California becoming a world leader in the $70-billion-per-year cosmetics industry, it is exciting to see this vibrant, dynamic company experience incredible year-over-year growth for its colorful, quality cosmetics which are now featured in Ulta Beauty stores."
"We are so excited to expand in Los Angeles, where we also manufacture all our products," says Sugarpill founder Amy Doan. "One of the most important factors in seeking a new space was having the freedom to design our own unique tenant improvements that convey our brand's fun and playful aesthetic. We painted all the walls pink, robin's egg blue and yellow, with hot pink carpet to match. Avison Young really pulled through to find us the perfect property and location."
For further information/comment/photos:
Darcie Giacchetto, Places Public Relations: 949.278.6224