Memphis Industrial Market Report (Q1 2021)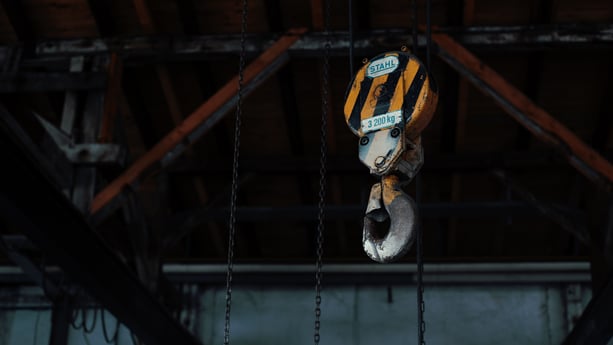 19 Apr 2021
The Memphis market starts the new year off with a cautiously optimistic outlook as local, state, and federal lawmakers allow businesses to reopen with the rollout of novel coronavirus (COVID-19) vaccinations ramping up and a new administration settling in with plans to rebuild the economy.
This time last year, COVID-19 spread quickly into the U.S., posing a serious health risk to much of the population
and wreaking havoc on the economy as local governments mandated business closures, propogating a general day-to- day uncertainty seemingly without an end in sight. Fast forward nine months and Pfizer and Moderna vaccinations hit the market at the end of fourth quarter of 2020 with distribution and administration seeing even more significant strides
in the first quarter of 2021.
In March, 900,000 jobs were added to the economy nationally, with the hospitality sector accounting for the largest portion of those jobs according to the Federal Reserve Bank of Atlanta. In Memphis,
the unemployment rate is down 0.4 percentage points (pp) from last quarter and up 2.4 pp from first quarter of 2020.
Demand for warehouse and distribution space grew as e-commerce supply chain was overwhelmed, including returns which take up 30% of all deliveries. FedEx Express, specifically, adjusted their operations to provide transportation of vaccines throughout the U.S., including, the most recently approved Johnson & Johnson vaccine.
Leasing
In first quarter of 2021 the market recorded 4.1 million square feet (msf) of leasing activity. Only 28% of reported leases were renewals compared to the 64% of those that were reported in the fourth quarter of 2020. The Southeast industrial market experienced a healthy amount of leasing activity this quarter, with 2.4 msf out of the 3.3 msf signed in the submarket being new leases. The largest lease, however, was a renewal from ThyssenKrupp Supply Chain for 515,106 sf in Southeast Memphis. ThyssenKrupp has been active in the market, having pre-leased 84,240 sf last quarter at Scannell Logistics Center Building 2, a speculative building currently under construction, and is expected to occupy that space in the second quarter of 2021.
The direct vacancy rate recorded 6.3%, representing a slight increase from last quarter. However, the direct vacancy rate remains the same as it was a year ago, although looking forward it could see an uptick as the deluge of new speculative development currently under construction delivers to the market. Direct net absorption reached 1.6 msf, tempered by some large move-outs such as XPO Logistics vacating nearly 1.0 msf in the Southeast submarket.
Sales
Memphis continues to see active industrial investor demand and is even attracting new investors to the market as they seek to capitalize on low interest rates and favorable returns as well as the area's solid fundamentals. LRC Properties, in its first Memphis acquisition, purchased the 640,000-sf Technicolor building at Southridge Industrial Park for $23 million. The largest transaction of the quarter was Preylock RE Holdings' purchase of Core5 Industrial Partners' 1.2-msf portfolio DeSoto 55 Logistics Center Building D and A2 for $68 million. Total investment volume reached $119 million, down nearly 23% from first quarter of 2020.
Construction
Supply chain disruption and the rising cost of construction materials has subsequently delayed delivery dates and caused a bottle neck effect in the industrial sector. With that said, the Memphis industrial market delivered a 1.2 msf, build-to-suit development for Medline Industries, the largest private manufacturer and distributor of medical supplies, at 701 Research Drive in DeSoto County. Deliveries have slowed after a record-setting 10.4 msf was added to the inventory in 2020. There is a total of 16.6 msf of industrial product underway, half of which is estimated to complete second quarter of 2021.