Exclusive: Top-5 real estate firm gains new owner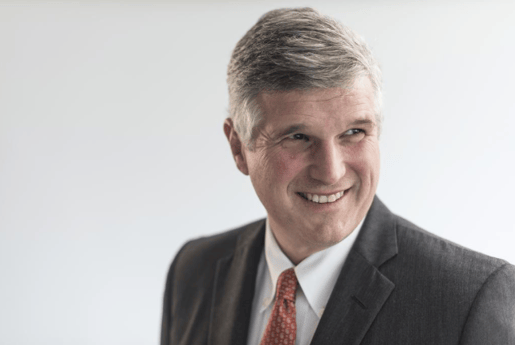 3 Apr 2019
Keith Lipton wanted this to happen from the outset. Warren Smith and his 18 fellow shareholders needed some time.
Now, Smith and his crew of real estate brokers are all-in. The once locally owned franchise of brokerage firm Avison Young is now company-owned, as the result of an April 1 sale. Smith and Lipton, who is chief U.S. operating officer for the Toronto-based real estate firm, disclosed the deal in an interview with the Nashville Business Journal.
There is significance to the change in ownership, though Smith and Lipton also said it doesn't signal a pending overhaul of the Nashville operation.
"He now has the backing of a billion-dollar firm," Lipton said, referring to Avison Young's annual companywide revenue from its operations in 20 countries. "Whatever resources he and his team need, he has a whole different level of support than before."
"It will certainly be at the top of my list to recruit where we have holes to fill and collectively enhance our abilities," said Smith, who remains principal and managing director of Avison Young's Tennessee operations. "Before, being locally held and a no-debt type of company, we didn't have the financial resources to go recruit some of those types of producers."
Extra resources will be important as Nashville's boom continues to attract new competition and spurs others to consolidate to stake a bigger claim in the market. Avison Young ranked as the region's fifth-biggest commercial brokerage in 2017, completing $466 million of sales and leases. Smith's group ranked in the same spot in 2014 when they first affiliated with Avison Young, when the firm was a relative newcomer to the U.S.
Avison Young has 25 Nashville-area brokers and 56 total local employees. The genesis of the shareholder group dates to 2002 and has remained independently owned until this point, affiliating with a couple of brokerage firms along the way.
Avison Young's larger competitors in Nashville come in both stripes. CBRE (NYSE: CBRE) is a corporate-owned operation, while the Colliers International brokerage is a locally owned franchise.
Avison Young's interest in buying the Nashville outfit is an endorsement of the group's work, Lipton said, and it assures Avison Young a permanent foothold in a fast-growing market.
"We always expected this would happen when the timing was right for them," Lipton said.
Smith said two events last year made his group refocus on the decision: Avison Young landed a $250 million equity investment and orchestrated a major acquisition in the United Kingdom.
"We projected very strong financial performance over the years to come, and we wanted to be a beneficiary of that. The growth trajectory is pretty remarkable," Smith said.
As compensation, local shareholders were offered cash or stock options in Avison Young. The majority opted for stock, Smith said. Other terms of the deal were not disclosed.
"It's like we got to date Avison Young for three-and-a-half years. We'd had our test run," Smith said. "We got comfortable. They're culturally consistent with us."
Avison Young will host its annual corporate meeting in Nashville this June, bringing 600 executives from around the world to the city. The big-picture focus: How to keep expanding, Lipton said.
"We're excited about how big we've gotten, but $1 billion [of revenue] in our business is nothing," Lipton said.
In the wake of the sale, the Nashville shareholder group retains a controlling majority stake in the Avison Young affiliate in Memphis, Smith said. The Knoxville operation also remains an affiliate, though the Nashville shareholders don't own a stake, Smith said.
______________________________________________________________________
By Adam Sichko | April 3, 2019 | https://www.bizjournals.com/nashville/
Click here for the article link.