NNN for sale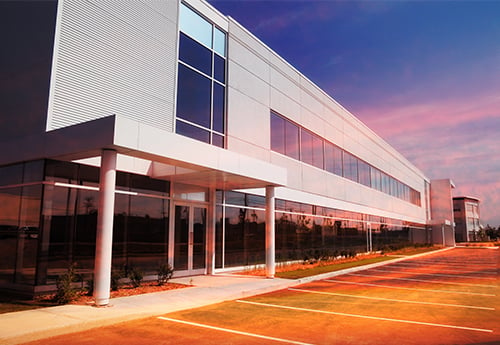 July 13, 2021
NNN for Sale
If you're searching for NNN for sale, you probably already know that triple net lease properties are an excellent opportunity for long-term investments for all real estate investors. The net lease market is full of different opportunities depending on an investor's property search criteria. Working with Avison Young's net lease group will help you identify the ideal NNN lease for sale for your investment goals.
Triple net lease income properties are great for investors who want hands-off investments. You don't need you to be involved in any of the management responsibilities normally required of other income property owners. This means that this lease structure puts all of the operating costs on the tenant and the investor simply collects a rent check from the tenant. These responsibilities include all of the maintenance costs, as well as taxes and insurance. Triple net lease properties are ideal for investors considering passive income opportunities that will continue to produce a steady income over the long-term.
Triple Net Lease Properties Are Ideal As Buy And Hold Investments
When looking for a NNN for sale, it's important to consider that triple net lease properties are an ideal buy and hold investments.
Since NNN properties are commonly kept in excellent condition, are leased to quality tenants in high-value locations, and leases run from 10 to 25 years, they offer a steady profit that accrues equity with the passage of time.
The advantage of receiving a steady check once a month for the next 25 years is one of the many advantages that investors, particularly investors approaching retirement, appreciate.
No State Line Restrictions
Because of the nature of residential or commercial real estate investment, it's common for investors to stick to properties that are not too far from where they live. This is because those kinds of investment require almost constant oversight, and even the need for hands-on involvement in some cases. When looking for NNN for sale, most investors are not restricted by these constraints.
This provides a greater opportunity to invest in out-of-state, high-value properties in areas with greater growth opportunity – meaning more equity profits in the pockets of the investor.
National company tenants are interested in quality locations, where they occupy a prominent location and there is heavy traffic, the presence of other national company tenants, and an established and growing population. If you enjoy living in areas more remote than these business needs require, the ability to look for NNN for sale in other states affords you the opportunity to invest without uprooting your life.
Have The Right People On Your Team
Whether you need assistance in finding the right NNN for sale, navigating the net lease market or managing the business side of a NNN property, Avison Young has the net lease team you need to help. Contact us today for more information.