NNN properties for sale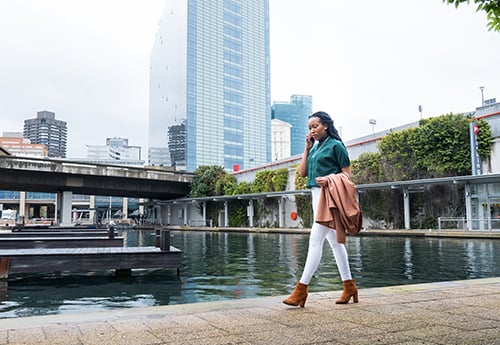 July 13, 2021
There are many reasons why property owners and real estate investors seek out NNN properties for sale before looking at other types of properties. Our Net Lease Group has helped countless clients navigate the real estate industry and we've seen just how lucrative NNN properties can be. Here is a quick look at the basics of NNN properties for sale — but don't hesitate to contact us directly if you need more in-depth information.
What Are NNN Properties?
NNN properties, also known as "triple net lease properties," are single-tenant retail properties. Rather than the landlord covering every financial cost of the property, a NNN property lessee is responsible for paying the insurance, taxes, and maintenance fees associated with that property (in addition to paying rent). This shifts a large amount of responsibility onto the lessee and allows the landlord to circumvent being a middleman for several different financial obligations.
We encourage many of our clients to consider looking at some local triple net properties for sale. While these investments aren't perfect for everyone's unique financial goals, they can be a great way to build up a portfolio. These properties are typically rented out to tenants with high credit scores, giving landlords the ability to build strong professional ties with other upstanding businesses in their area.
The Benefits of NNN Properties for Sale
NNN properties can be beneficial for both landlords and tenants. For a property owner who is looking to expand his or her investments, a NNN property would shift the burden of small financial responsibilities onto the tenant. These properties also tend to be relatively stable — which is important in a real estate market that is constantly in flux; investors may find that it's easier to obtain financing when looking at NNN properties for sale.
NNN properties often tend to be more affordable than other types of properties, which first benefits the investor and trickles down to benefit the tenant. Tenants may find that it's easier to handle their own management tasks directly, rather than having to appeal to a landlord for small maintenance needs or insurance concerns. Because NNN properties often have long lease periods, many investors who are interested in NNN properties for sale are looking for stable sources of income. For a long-standing retail operation, this stability may allow for greater long-term planning.
Are NNN Properties the Right Investment for You?
At Avison Young, we believe that each client's investment strategy should be as unique as our clients themselves. Some clients choose to make NNN properties the focal point of their investment goals, while others simply want to diversify their assets and flesh out their portfolios. Many property owners find that NNN leases offer a stable, low-risk way to begin a long-term investment plan with a trustworthy tenant. If you believe that a triple net lease might also be a good property investment for you, we're happy to sit down with you and discuss your own future goals. For more information about NNN properties for sale, call Avison Young's U.S. Capital Markets Net Lease Group today at (202) 508-5987.