Real Estate Investment Broker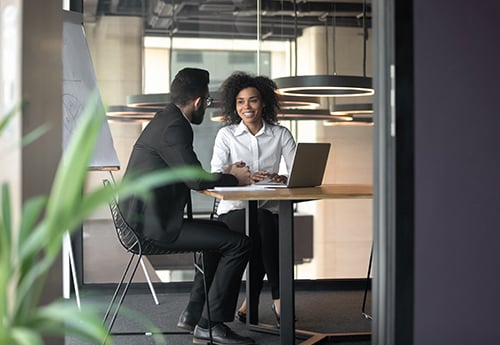 July 20, 2021
Our Real Estate Investment Brokers
If you're looking for a skilled real estate investment broker who uses a client-focused approach in all transactions, then look no further. Avison Young is a global commercial real estate firm with multiple locations across the United States. Our Capital Markets Net Lease Group specialize in single and multi-tenant net leased properties, assisting both buyers and sellers through every aspect of the transaction. Each real estate investment broker from our Net Lease Group is able to assist in advisory, brokerage, debt and equity placement and research.
Net Lease Investments
There are many types of commercial property investments on the market; however, more savvy investors are turning to net lease properties over traditional types of property leases. The majority of net lease properties are single tenant buildings, such as fast-food restaurants, pharmacies and banks. These type of properties have many incentives for investors.
When you own a net lease property, not only does the tenant pay rent, but they are also responsible for many of the other expenses that are normally paid for by the property owner. These expenses typically include maintenance costs, property insurance, real estate taxes, and utilities. This gives the investor long-term, stable cashflow.
Sale-Leasebacks
Your real estate investment broker can also explain another popular investment option Avison Young's Net Lease Group offers, sale-leasebacks. In a sale-leaseback transaction, a company sells both the land and building they own to a buyer, but then leases it back from the buyer and continues to operate their business from the location. There are several reasons why business owners choose to do a sale-leaseback. These reasons include the opportunity to generate cash and redeploy their capital. The property taxes they will pay under the net lease will be 100 percent deductible under their rental expense. This option is a great way for a business owner to unlock their capital to use for business improvements.
1031 Exchanges
Avison Young's Net Lease Group also provides 1301 exchange services. If you are in the process or have just sold an investment property, you know you only have 45 days to reinvest your profit in another property to avoid paying high capital gains tax. However, the IRS has stringent regulations for 1301 exchange services and our real estate investment brokers can ensure that your transactions adhere to all of those rules and time constraints.
Capital Markets
Avison Young Capital Markets can help you obtain financing and match you up with an equity partner, especially in the $1 million – $100 million range. We provide equity placement, debt placement, and joint venture placement services.
Call a Avison Young Capital Markets Net Lease Real Estate Investment Broker Today!
If you are in the market for a real estate investment opportunity, contact us here. You can meet with a Net Lease broker for these specific types of real estate investments and discuss what type of criteria and return you are looking for. If you are looking to sell investment property, an Avison Young Net Lease Group real estate investment broker can help with that too.