Commercial Property for Sale | NNN Real Estate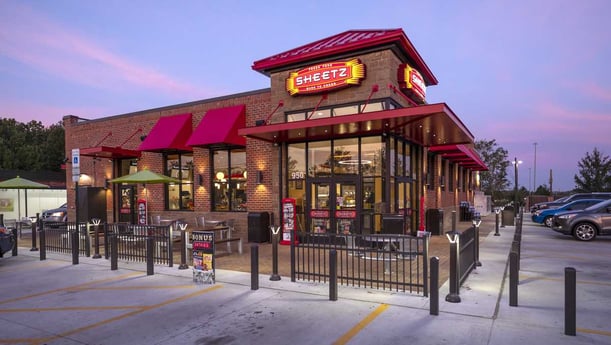 September 20, 2021
NNN Commercial Real Estate Leases
Most high net worth individuals have a diversified portfolio that allocates 25-35% to real estate, primarily commercial real estate. Everything from multi-family assets, office buildings, industrial facilities to retail centers comprise the commercial market. But just what is NNN commercial real estate and why are investors eager to include this in the mix? Let's investigate.
What Is an NNN Lease?
To best understand, we first should know what that a triple net lease (NNN lease) is one where the burden of ownership is shifted to the tenant, not the landlord. The tenant is responsible for all of the property's expenses including property taxes, insurance, repairs, and maintenance costs.
In traditional leases, property owners usually estimate the amount of the property's expenses and then calculate those expenses into the amount of rent. Since the tenant is responsible for those costs in a triple net lease, the amount of rent that is charged is usually less than what it would be if the tenant was renting under a traditional lease which makes this transaction beneficial to both sides.
In an NNN lease, the property owner does not have to predict and calculate what the building's future operating and maintenance costs may be since these costs will be the tenant's responsibility. The tenant has long-term control over its facilities costs. The owner, has a hands-free investment in which they simply collect a monthly rent check. This is what makes investing in NNN commercial real estate so enticing.
What Are the Risks?
Although there are relatively few risks to the landlord/property owner in triple net real estate property, there are still some factors that should be considered. One of the main factors is the potential tenant's creditworthiness, especially since most triple net leases are between the owner and a single tenant. Not only does the owner want to be assured that the tenant can pay the rent every month, but should business be interrupted, that a solid guarantee is in place.
This is why many property owners enter into triple net real estate leases with chain corporations and those that are publicly traded companies, making it much easier to verify what the tenant's true credit ratings and bond issues are.
The fear of a tenant not renewing after the long-term lease expires is yet another risk. However, this can be easily mitigated by following basic real estate fundamentals when acquiring properties. Make sure the buildings are well-located both street-wise as well as demographically. The building should be in good condition and built to be easily re-tenanted.
NNN real estate offers a lot to investors with minimal risk. To find out more about the advantages of net lease, visit our net lease 101 page, or click through some of the links provided.
Contact Our Office Today
If you would like to find out more information about how a NNN commercial real estate property could work for you and all the benefits these properties offer, contact Avison Young's Net Lease Group. We can explore your investment criteria and find properties that match your goals now and setting you up for the future. We can help you build wealth while you sit back and collect a monthly income. It might just be time to invest in NNN real estate. Call a NNN lease consultant today.