Single Tenant Investments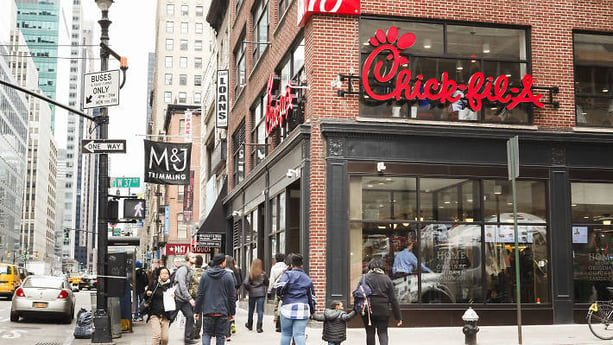 September 20, 2021
Are you considering investing in a single tenant net lease? Single tenant net-leased investments have become one of the most in-demand type of property investments. These investments are especially ideal for those who want a solid return on their investment, yet do not want to deal with the multiple costs and intensive management requirements that are attached to other types of commercial property investments.
Single tenant net-lease properties are also an ideal turn-key investment for those who want to work with a well-known, solid franchise company. Tenants in single tenant net-leased properties have stellar credit ratings and are committing to long-term lease agreements, guaranteeing investors long-term returns on their investment that gains equity over the life of the lease.
What are the advantages of investing in a single tenant net lease?
As an investor, it's important that you understand the advantages of a single tenant net lease before making investment choices. Though a single tenant net lease is not ideal for all investors, it's a popular choice for many. Avison Young we work closely with our clients to ensure that the investment decisions they make are informed and are likely to offer the highest possible return for their portfolio. Give us a call if you'd like to speak with one of our specialists to learn more about whether or not a single tenant net lease is right for you.
Our net lease group can put investors into premium single tenant net lease opportunities that produce income for the short as well as long term. It is an ideal solution for investors who wish to invest in real estate but do not want to endure the aggravation and time-consuming tasks associated with property management.
The Ideal Single Tenant Net Lease Investment
When you meet with one of our specialists to review the single tenant net lease opportunities available, you may gain a clearer understanding of what to look for when considering your choices. Here are some general guidelines of what can make a single tenant net lease investment ideal:
A building with a tenant that is an established regional or national retailer with multiple units and an excellent credit rating.

Advantageous real estate location. A prime location for a single tenant net lease property is one that is located in the immediate vicinity of a popular shopping center. A tenant property such as this is referred to as an out parcel. It should be easily visible from the road, accessible, and include convenient parking.

Rent that is currently being paid by the existing tenant is at market rate. If it's higher than the market rate, the price for the single tenant net lease property may be too high and the tenant may eventually request a rent reduction. This can reduce the value of your investment after it cost you more than necessary.
What is a single tenant net-leased investment?
A single tenant net-leased investment refers to a retail, office, or industrial building that is leased by only one person or company. In addition to signing a lease of 10 years or more and paying rent, the occupier is required to pay for several other building expenses, which means the tenant pays for property taxes, insurance, and maintenance, repairs, property taxes, and insurance premiums.The typical single tenant property renter is either a franchise owner or a national tenant (also referred to as investment-grade tenant).
How do single tenant properties differ from multi-tenant properties?
Unlike single tenant properties, multi-tenant buildings have several different tenants. With multi-tenant properties, landlords deal with multiple leases and have more responsibility for property maintenance. Multi-tenant properties often result in more costs for owners since they are required to take a more active role in the maintenance and management of the property. Owners are also responsible for property taxes and insurance premiums.
There is also the added burden of a higher tenant turnover rate in multi-tenant properties and the costs associated with not only finding and screening new tenants, but the remodeling and cleaning of each unit every time a tenant moves out and a new tenant moves in.
What are the benefits of investing in single tenant properties?
View what our experts say here!
What are the risks of investing in single-tenant properties?
As with other investments, there are some risks involved in single tenant properties. For example, if you rent space to a company that goes out of business or relocates, you no longer have rental income from that property until a new tenant moves in. With no other tenants in the building, you would be solely responsible for covering taxes, insurance premiums, and other operating expenses until you find another tenant.
However, many business analyses show that single tenant property investments have relatively low risks. One analysis examined 100 single tenant transactions from all over the country. The breakdown of the tenants was 30 from franchises and 70 were national tenants. The value of these investments ranged from approximately $300,000 to $9 million. There were only six tenants out of the 100 who either failed to pay rent or filed for bankruptcy. Of those six, five were franchise tenants and one was a national tenant.
How are single-tenant properties valued?
Single tenant properties differ from traditional real estate investments and this is reflected on the way their value is determined. There are several different factors that go into determining the property's value, including the length of the lease and the rent escalations over the term of the lease, the tenant's credit. Even if the real estate market in the property's area yoyos, the property itself will still maintain its value because that value is not just determined by the real estate itself like other types of investment properties.
How does financing work for single-tenant properties?
As long as the tenants are stable and have a good credit history, obtaining financing for single-tenant properties shouldn't be difficult. However, investors should plan to put a down payment of at least 30%.
Can anyone invest in single-tenant net-leased properties?
Single tenant properties are quite popular these days and many people are interested in investing in them. In fact, investors can range from very wealthy business owners to individuals who want to take advantage of 1031 tax-deferred exchanges.
Is Single Tenant Lease Right for You?
We understand that it is not just the location and lease structure that determines the success of your investment, but also the viability of the tenant to fulfill that lease. That is why our research team puts together a semi-annual credit rating report. This report highlights many of the major tenants in the net lease sector and provides current ratings based off of Standard & Poor's and Moody's ratings. The report includes information such as credit movement for tenants – either positive or negative, and also includes information regarding the tenant's plans for store growth or reductions.
Resources:
What is the difference between single tenant and multi-tenant real estate contracts?