Single Tenant Net Lease Benefits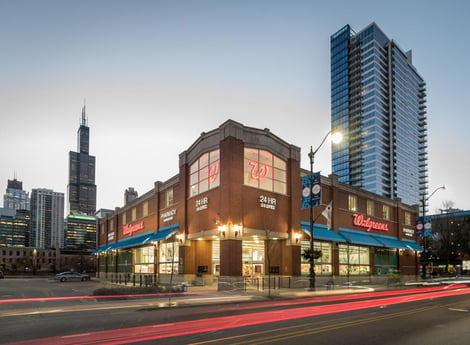 September 20, 2021
What are the benefits of investing in single tenant properties?
Not all investors' financial and portfolio goals are the same. We understand this, which is why you can feel confident that our specialists will consider your best interests. Here are three reasons why a single tenant net lease may be the right investment for you.
A single tenant net lease can offer more security for investors as it is a safer choice than many other types of investments that are higher in volatility.
A single tenant net lease provides a consistent cash flow, and its flexibility means that investors can increase that cash flow over time as a hedge against inflation.
A single tenant net lease offers the possibility of liquidation if the investor needs to adjust their portfolio.
Single tenant properties can result in several benefits for investors. For example, these properties offer stable and predictable cash flow. New leases often span at least 10 years, so investors can expect to have a guaranteed income for a while.
Another major benefit of investing in these properties is minimal landlord responsibility. The tenants who occupy these properties are typically responsible for paying taxes, making necessary repairs, and covering other operating expenses. They might also pay these expenses directly, so the investor does not have to worry about coordinating payments.
It is important to remember that property maintenance responsibility is not just things such as landscaping, cleaning, and routine upkeep. As the property ages, an owner can incur major costs for repairing or replacing items such as the roof of the property, parking lot repair and/or replacement, HVAC systems, plumbing systems — the list goes on. In a single tenant investment property, the tenant is responsible for all those repairs, unlike other types of property investments where the owner is responsible. Instead of spending time and money tending to the property, the investor can concentrate on other business ventures.
Investing in these properties may also offer better financing terms. This is because a single tenant net lease is backed by the tenant's credit instead of the value of the property.
Another benefit of single tenant properties is that they offer more of a fixed income option than multi-tenants properties. The financial return of multi-tenant properties relies more on the shape of the real estate market when it comes to return of an investment. If the real estate market is thriving, then it is more likely leases will renew and spaces will rent out. However, if the real estate market dips down, there are often vacancies, negative rent growth, and other costs for investors to deal with.
Single tenant properties offer a return no matter what is happening with the real estate market because leases are usually fixed and long-term.