Working with a Net Lease Broker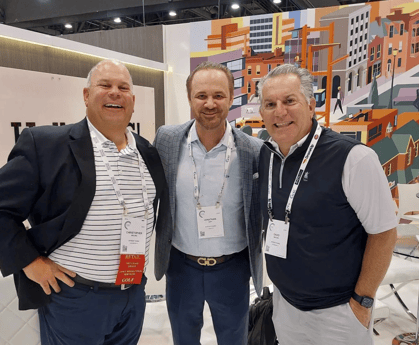 May 26, 2022
Given that a net-leased investment typically costs millions of dollars, finding a good triple net broker is particularly important. Working with a good triple net broker will give you better access to inventory, better financing, and a better investment result.
Here are a few things to look for in your quest for a top-line triple net lease broker.

Access to Inventory

A strong Net Lease broker will have a large and diverse inventory consisting of a mixture of their own listings as well as properties offered by other triple net broker companies and off-market deals. This will let you choose from a number of different properties to find the right mix of lease terms, lease length, and tenant quality.

Access to Financing

A good triple net broker knows that the lender can make or break the deal. As such, you should look for a net lease broker who either has an in-house commercial mortgage broker or a strong relationship with an outside broker. Your triple net broker should also understand the many different financing options available, including bank financing, life insurance financing, conduit debt and the "CTL" credit tenant lease programs that provide long-term fixed rate debt for NNN assets.
Fundamental Knowledge

Many of the triple net broker firms in the market lack a solid understanding of the fundamentals of a net lease investment. Look for a triple net broker who knows the difference between a double net, a triple net, and a "true" triple net lease. Your triple net broker should also understand the credit rating system, as this will help them, and you, measure the risk of a given tenant.

Experience

Your triple net broker should have a few deals under his or her belt. Although some of the most active triple net broker teams in the company focus on seller representation, there are a large number of good buyer representatives who have amassed a large resume of experience. Work with a net lease broker like that, and if they have a well-respected designation, like CCIM, that is an additional plus.

Client-Focused Business

Your net lease broker should take some time to get to know you and your goals. They should then show you appropriate property. If, for instance, you express a desire to have long-term stable income and your triple net broker shows you properties with five or fewer years remaining on the lease, you may want to select someone else. Watch for a NNN broker who does not attempt to saddle you with more debt than you want. Although some debt carries a number of benefits, it also carries risk, and a good triple net broker will help you strike the right balance.