1QQ2021 New Jersey industrial market report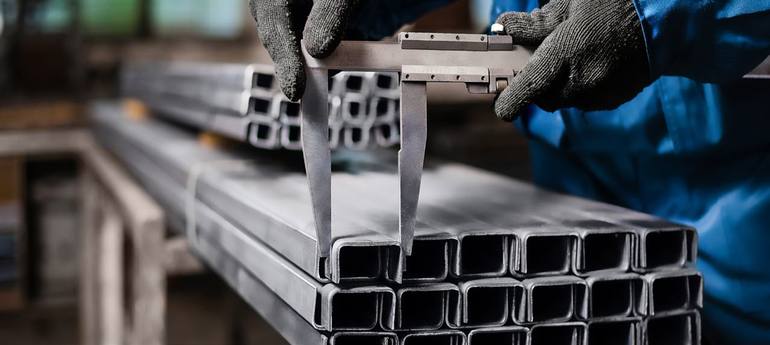 8 Apr 2021
Industrial Market Report
The vacancy rate seemed to have bottomed out, as rent continues to rise
The industrial vacancy rate was 2.5 percent at the close of the first quarter this year. This is the same rate it was during the first quarter of 2020. While NNN rents have risen to $10.03 per square foot. The market has experienced its eighth straight quarter of positive absorption.
Bob's Discount Furniture leases space Duke Realty Corp. building in Piscataway
Bob's Discount Furniture leased 622,230 square feet at 150 Old New Brunswick Road in Piscataway. The Duke Realty Corp. property is currently under construction and is expected to be completed in the third quarter of 2021. The furniture chain will occupy the entire property, which features 125 dock doors, 127 trailer spaces, 302 parking spaces, and 40-foot ceilings.
Lincoln Equities Group massive redevelopment in Bayonne found an anchor tenant in UPS
Lincoln Equities Group announced that UPS would serve as the anchor tenant at their soon-to-be-built industrial park at the former Military Ocean Terminal in Bayonne. UPS will lease the property to serve as a new 880,000- square-foot distribution center and is expected to create about 1,000 new jobs. The property is just eight miles from the Holland Tunnel and provides great access to Newark Liberty Airport, New York City, and the surrounding ports.
Elion Partners purchases 207,000- SF property in the shadow of Newark Liberty Airport
Miami-based real estate investment firm Elion Partners purchased 1000 Jefferson Avenue in Elizabeth as well as
the adjacent parking lot for $29.7 million. The 207,000-square-foot property was previously owned by The Seyon Group and Wheelock Street Capital, who bought it in 2019 for $24.8 million. The property was renovated in 2019 and has 16' ceilings and is close to Newark Liberty Airport.
Topic Spotlight- Will the rising cost of steel trip up the industrial market?
It is well known that the industrial market is very tight and has produced extremely high rental rates both in the New Jersey market and the rest of the country. These high rents have made the industrial sector very popular with investors and have led to an incredible amount of new construction over the past few years. Since 2017 there have been 35.7 million square feet delivered to the northern New Jersey market, with 9.8 million of that since the beginning of 2020. This incredible amount of building is not just in the northern New Jersey market. Since 2017 there has been 1.6 billion square feet of industrial space built nationwide, with 502.2 million of that since the beginning of 2020 and it seems like the building is not done yet. There is still a tremendous amount of new construction in the pipeline, with 9.9 million square feet under construction and another 26.1 million square feet proposed in northern New Jersey alone.
This remarkable amount of building, along with shutdowns of factories and supply chains over the year due to the pandemic, has created a shortage of many of the critical materials needed such as lumber, concrete, and steel. These shortages combined with the high demand have driven up pricing on all these materials over the past few months, in some cases greater than 25 percent since December 2020.
For many contractors and developers of industrial properties, the steel shortage and price increases have been the most significant concern. Steel's strength and versatility has made it an essential and in some case irreplaceable part of the construction of industrial properties. The demand for the current stock of steel has become so great that there are even reports of steel mills telling customers that they are no longer accepting orders for 2021 and that there is a waitlist for 2022 orders. This could have a devastating effect on the timing of construction for developers who have failed to secure their steel supply.
Many believe that the new increased price is here for the long-term as a result of the strong demand both within the industrial and other sectors and that consumers will become accustomed to the new pricing. There are even some who believe that due to the current federal administration and the push to "greener" building practices that the cost of steel will continue to increase.
The process of making steel requires a lot of energy and involves many chemical reactions that produce numerous carbon emissions. There are estimates that steel production produces between 7 and 10 percent of the total carbon emissions on the planet. While there has been some experimenting with new more environmentally friendly processes, it is still a work in progress, and the processes that work are estimated to be between 16 and 25 percent more expensive. It remains to be seen if the market for more "environmentally friendly" steel picks up.
With the price of many construction goods including steel rising, the question is, what impact will this have on the end-user of the industrial product? With industrial rents already extremely high, will this push rents higher, or will developers accept a smaller yield? Only time will tell.
© 2021 Avison Young – New York, LLC. All rights reserved. E&OE: The information contained herein was obtained from sources which we deem reliable and, while thought to be correct, is not guaranteed by Avison Young.