Nelson brings sharing economy to brokerage and finds a better way to do business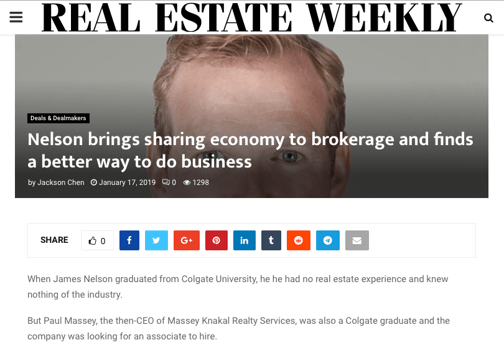 17 Jan 2019
When James Nelson graduated from Colgate University, he he had no real estate experience and knew nothing of the industry.
But Paul Massey, the then-CEO of Massey Knakal Realty Services, was also a Colgate graduate and the company was looking for an associate to hire.
"There were only two candidates and I was their second choice," recalled Nelson. "Paul hired the other guy who only lasted six months — and here I still am.