How to Sell a New York City Investment Property in Today's Market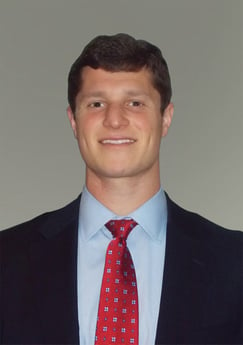 4 Mar 2019
By Brandon Polakoff
Director, Avison Young Tri-State Investment Sales
One of the toughest challenges we face as seller rep investment sales brokers is correctly pricing properties. Between "off-market" brokers submitting hollow offers in an effort to gather rent rolls for their buyers (and re-trade sellers later on), and our competition inflating valuations to win an assignment, we constantly encounter a lose-lose situation. We are required to put an unrealistic premium on the sticker price of our listings or face losing the business and watching dishearteningly from the sidelines.
At Avison Young, we try to educate clients that the 2014-2015 ship has sailed and that the aggressive buyer pool has thinned. There has been a steady decline in transaction volume since the celebrated market peak in 2015 when there were 913 sales totaling $55.5 billion in dollar volume across Manhattan. Consequently, we strongly believe that in today's market, "motivated sellers" are best served by pricing their property just above a true reconciled value and playing both outliers and local players off one another from the get go. This will organically elevate the market price, and in a handful of cases, hit levels beyond a seller's wildest dreams through an effective process.
Every day the inboxes of investors are swamped by sales flyers, which they review with the assumption that the deal is overpriced. As a result, they are quick to move on, instead of trying to better understand the deal. They simply ask to be called when pricing comes down. If you can show buyers a real opportunity, as opposed to another deal that they will delete from their inbox as they wait on the sidelines for price drops, you can form a competitive market and maintain leverage. This is the best outcome possible.
In fact, this recently took place on a sale we are handling in Soho. Rather than pricing the property far above the perceived market value, we only put a $100,000 premium, or less than 1 percent, on the listing, with a goal of hitting this number in an efficient, six to eight week process.
Four weeks into marketing we toured the property with 60 groups. At week five we let buyers know there was strong interest and called for bids, and 13 of the 38 bonafide offers we received were abovethe asking price. Six of these bidders separated themselves from the pack, so we sent each a blank contract and instructed them to insert their best price and terms. Furthermore, we informed them that they would be judged by the quality of their mark up.
Ultimately, we went under hard contract $4 million dollars above our asking price five days later with a 20 percent deposit from a foreign buyer. In fact, the buyer came up $2.3 million from the original offer after competing with multiple local developers and high net worth individuals. As a result, we set a record dollar per residential buildable square foot for the neighborhood ($1,200/BSF) in a development sales market that has taken a huge hit over the last few years.
The seller referenced above is a longtime client that enabled us to work the trade as we saw fit. There was a strong level of trust and the results were astonishing.
I am not advocating for underpricing properties. We only retain and acquire new clients by executing at a high level. Accordingly, our interests are very much aligned. Yet today, we have found that without question we achieve the best results by pricing a property just above our opinion of market value.
We need to get investors through the building on tours to carefully underwrite the deal. Moreover, we need a lot of potential buyers to avoid negotiating in a vacuum. It is best to put yourself in a position of strength and watch the buyers compete. They will sharpen their pencils to make the deal work at the highest possible price. Again, organic competition yields the best results.
The days of selling property are not over; this is New York City. However, for motivated sellers who desire top dollar with optimal execution, we fervently advocate for strategic pricing – it encourages hungry, well-capitalized buyers to fight tooth and nail for your property.
Our Tri-State Investment Sales team has closed, put into contract or is marketing close to $1.9 billion in product, across multiple asset classes, ranging from $5 to $250 million. The benefit to this activity is that we are able to learn from a variety of experiences, and use this knowledge to better serve our clients.