Insights on the Global Real Estate Market with Mark Rose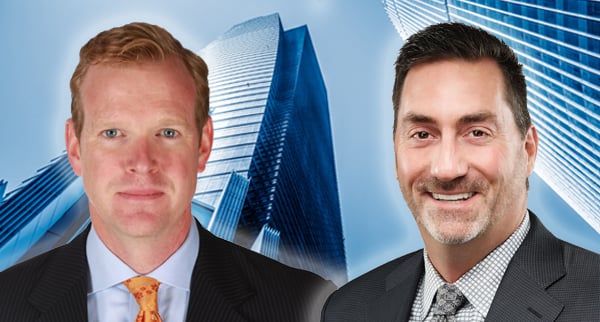 7 Nov 2019
Please subscribe to our podcast on Apple Podcasts, Spotify, Google Play or Stitcher.
This month, I'm pleased to welcome back to the Nelson Report Mark Rose, Chairman and Chief Executive Officer of Avison Young, who just returned from several months in our London office and visiting other Avison Young locations throughout Europe. Last February, Avison Young acquired U.K.-based GVA, which was one of the U.K.'s leading and most diverse real estate advisory businesses. The transaction added Avison Young offices in the U.K, Austria; Bulgaria; China; France; Greece; Italy; Norway; Poland; Republic of Ireland; Romania; Russia; Spain; and United Arab Emirates (Dubai). We now have approximately 5,000 real estate professionals in 120 offices in 20 countries.
I started by asking Mark to share his insights about the uncertainties in the market—Brexit in London and political headwinds in New York City and other parts of the country. Mark said he remains optimistic and noted that while cap rates are historically low, interest rates are close to zero. He expects Brexit to be resolved in the near future and pointed out that the U.K. is still an attractive place to invest. In addition, many cities are benefiting from the political fallout from Brexit including those in the Republic of Ireland, France and Central and Eastern Europe.
"I've had the good fortune to see places like Dublin, which is benefiting from Brexit," he said. "English speaking, English law, not the U.K., but certainly not Frankfurt where everybody thought assets or employees would be shifted over to, and so you have the opportunity to invest in Dublin. There are cranes up everywhere. There is movement. There are acquisitions occurring. So there's trading velocity. Same thing goes for Poland. Even in Romania, I was blown away by the talent levels in tech and outsourcing, where everyone used to go to India and to the Philippines."
I asked Mark if he subscribes to the "Warren Buffet School of Investing"—taking advantage of markets when there is fear. Mark assured me that he is "scared of nothing" because the economic fundamentals remain strong and every cycle creates opportunities. "In terms of our real estate markets, we have a strong economy and strong employment," he said. "Most other countries have the same issues. We've had virtually zero interest rates everywhere, which on an alternative basis is going to keep cap rates low for a long time. And I would debate with anybody, interest rates have a direct impact on cap rates."
Mark cautioned that a highly levered buyer, buying at a four cap is doing so at his or her own peril, but outside of that, investors can pick and choose their assets. "There are great operators who can build and reposition in any market," he said. "I think you just need to understand that for a Class A asset, a core asset, you're at a pricing top. Now what is your strategy? And if you have one, I don't think there is a limitation to anything that you may want to buy."
He said in his 35-year career in real estate, he's observed that every cycle has created opportunities. "The early part of the 1990s '91, '92, led to what then began in '94, '95, which was fantastic. In 2008 everybody felt the world was falling apart, but every fundamental was strong other than the banking system, which was collapsing. We had governmental intervention and within two years, everything was snapping back. Right? Was a billion dollar building on Sixth Avenue in 2007 any different than 2008, 2009 and 2010? No, pricing was different for something out of its control, but it never lost its value."
Mark noted that politics change, decision-makers change and laws change, but in a capitalist society, investors adapt, which in this environment may mean holding assets longer.
Mark remains bullish on the multi-family market because the world's population is expected to grow from seven billion people to 10 billion in the next 50 years or sooner. According to the Global Action Summit, one million square feet of housing needs to be built every day to house these three billion additional people, he said.
"People are also going need food, water, and energy, but people are going to need a place to live and I think that multi-family is solid and is going to be solid for a very long time," Mark said.
While Austin and Nashville are attractive because they're livable cities, Mark cautioned that without public transportation, traffic will be difficult to navigate in cities like Nashville, which is expected to continue to grow in the next five to seven years.
Mark believes for long-term investors, New York City is still a desirable market. It is "one of the largest real estate sandboxes in the world, with some of the most sophisticated investors. The capital is sitting here, the growth, the energy, innovation is sitting here. You should never count the city out, it's one of the greatest cities on earth. And, you're talking about a place that has all the tools to be successful."