PRESS RELEASE: The Real Estate Board of New York Announces Sales Brokers Most Ingenious Deal of the Year Award Winners at 76th Annual Celebration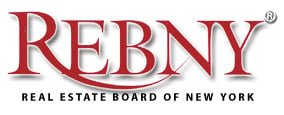 24 Jul 2020
Avison Young receives prestigious Edward S. Gordon Memorial Award at long-standing and respected awards ceremony honoring broker ingenuity in New York's CRE industry
NEW YORK, NY – Celebrating 76 years of ingenious dealmaking in the commercial real estate industry, New York City commercial brokerage leaders honored the recipients of the Real Estate Board of New York (REBNY)'s Sales Brokers Most Ingenious Deal of the Year Awards virtually on July 21.
Michael Rudder of Rudder Property Group and Woody Heller of Savills led the event, which recognized top brokers who showed tremendous inventiveness in sourcing and closing New York City's most innovative commercial real estate deals.
James Nelson, Jon Epstein, Susan Kahaner and Jennifer Ogden of Avison Young won the third prize Edward S. Gordon Memorial Award for "The Trinity of Sales: How Three Charities Coordinated Sales for the Benefit of New York" at 1393 York Avenue, 351 East 74th Street and 1745 First Avenue.
James Kuhn of Newmark Knight Frank took home the second prize Robert T. Lawrence Memorial Award for "The Billion-Dollar Breakup: Selling and Financing the Parker Family Estate Portfolio (Truffles and Parker New York Hotel)" at 34 Desbrosses Street.
Brian S. Waterman, Ira C. Rovitz, Lance S. Korman, Romel Canete and Daniel J. Keegan of Newmark Knight Frank were named the first prize winners and received the Henry Hart Rice Achievement Award for "A Prescription for Healthy Savings for NYC" at 50 Water Street.
"The Sales Deal of the Year Awards is a testament to the personal achievements, creativity and dedication of all commercial brokers within the industry," said James Whelan, REBNY President. "When times are tough, it is even more important to have events like this in order to recognize the critical role real estate brokers play in promoting the City's economic health. We commend all the brokers that submitted for this award and congratulate the 2020 award recipients on their hard work."
View the Contest Rules here.
About Avison Young
Avison Young is the world's fastest-growing commercial real estate services firm. Headquartered in Toronto, Canada, Avison Young is a collaborative, global firm owned and operated by its Principals. Founded in 1978, with legacies dating back more than 200 years, the company comprises approximately 5,000 real estate professionals in 120 offices in 20 countries. The firm's experts provide value-added, client-centric investment sales, leasing, advisory, management and financing services to clients across the office, retail, industrial, multi-family and hospitality sectors. For more information, please visit Avison Young New York or follow them on Twitter.
Media Contacts:
Gail Donovan, Senior Director of Marketing, Tri-State
Avison Young
[email protected]
212.210.5990 - direct
or
Tom Nolan | Great Ink Communications
t
[email protected]
908.392.0333