WHITE PAPER: Bravo Jerry Seinfeld And To All Who Make New York City Great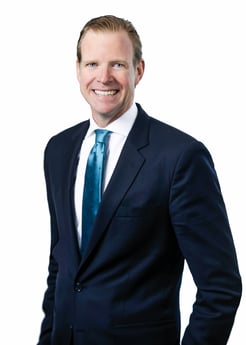 9 Sep 2020
By: James Nelson, Principal & Head of Tri-State Investment Sales
Amidst all the challenging and negative news, what a welcome relief it was to read Jerry Seinfeld's Op-ed in the New York Times. He talked about all that makes New York City great. He said he will never leave, ever. Although many people have relocated, he believes almost all will return as nothing can replace the Big Apple. I couldn't agree more.
Jerry goes on to write "Energy, attitude and personality cannot be "remoted" (which is the) whole reason many of us moved to New York in the first place." He concludes "Real, live, inspiring human energy exists when we coagulate together in crazy places like New York City."
It's hard to think of people "coagulating" again during this time. I'm in the camp that until there's a vaccine, it will be very difficult for people to have meaningful interaction.
I know everyone has a friend of a friend who has the inside track on where the vaccine stands. Mine happens to be my brother who is an infectious disease doctor at Vanderbilt on the frontline. What he told me this week, which was news to me, is that there are around 140 potential vaccines in the works. I thought there were two or three. Trials are underway, so he likes the odds of something being ready by the New Year. Just in time for the larger companies to return to the office.
In the interim, like most other companies, our office protocol is to social distance while wearing masks. Meetings with multiple people and conference rooms are off limits. Avison Young has said if our employees don't feel comfortable coming into the office, they don't have to this year.
I miss the spontaneous collaboration that happens when our team is together. Although we continue to hold our morning meetings virtually, they are not the same. When everyone is in the office, I will speak to our associates multiple times per day. Part of the way people learn is also by overhearing others. Since it might be some time before we fully return to the office to experience this, you might ask what are my thoughts on the office market now?
If you saw my five second clip on NY1 news, the only part of my interview broadcast highlighted my statement that landlords who have received forbearance, might have challenges when things dry up and tenants aren't paying rent. More importantly, I went on to talk about how Facebook's 730,000-square-foot lease in the Farley Building was a vote of confidence for New York City. I also referenced our Research Department's stat that the Manhattan office vacancy rate has only moved from 10% to 10.9%. Only five million square feet of additional sublet space has been added to the market. In a market with 450 million square feet, that's a drop in the bucket. I'm not saying there won't be more sublet space coming online, but there is no empirical data that companies are leaving the City in droves or making permanent commitments to remote working.
There are certainly others who share my hope for our City. I would like to thank Ofer Yardeni and Bruce Stachenfeld for their continued optimism and call to action for our City. Ofer has been writing weekly updates since the pandemic unfolded. In his last post he wrote: "I think that our young generation still believes in New York City. They thrive on the energy and want to come back to rejuvenate the City, to give it the life it was so famous for only a few months ago. With their youth, vigor and enthusiasm, the young generation will become the catalyst. We need to tackle this problem together and help and support each other."
In Bruce's latest addition of The Real Estate Philosopher, he writes: "Every time people have bet against New York City in the past two hundred years, it has been a losing bet. And I don't see anything different this time around." He does an excellent job of then outlining all the current challenges, past downturns, and then reasons why New York will come back.
My last blog post was entitled "The Calm Before The Storm." You might be asking yourself "James, are you just jumping on the bandwagon here? You told me things will get worse before they get better." With respect to real estate values, I still believe that prediction remains true for most asset classes. There is too much distress in the pipeline that will have to work itself out. I also do not want to ignore the massive financial challenges that our City and State face. However, I do believe life will return to normal in our City before real estate values do or certainly our fiscal health.
Before I close, I would like to thank REBNY, YMWREA, the Manhattan Chamber of Commerce, and any of the organizations that continue to support New York. I hope to see you there in person soon!