WHITE PAPER: Have Long Time Owners Seen Enough?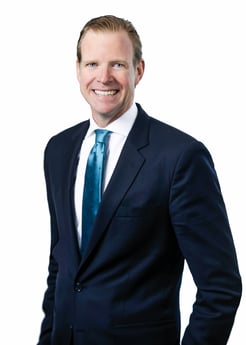 5 Oct 2020
By: James Nelson, Principal, Head of Tri-State Investment Sales
I am happy to report that we have seen a recent pickup in listing activity. In the last 60 days, Avison Young's Tri-State Investment Sales Team has been retained on 20 new assignments worth over $250,000,000 in aggregate. This is welcome news as since March it has felt a lot like 2009 (when there was a 90% drop in sales activity vs. 2007). Back then, it seemed like the only sellers were the "must-sells" including the estates, partnership disputes, and ultimately the banks. With this year's annualized NYC sales off 50% from last year, we are witnessing much of the same. However, an unlikely category of sellers might help get the market jump started again – long time owners.
I have been brokering now for over 20 years. I have spoken to many of these owners since from when I started. They would buy from time to time, but their mantra for the most part is "never sell." These operators purchased their properties when very few others were buying. You could have practically bought anything in the West Village for under $100,000 in the 1970s. It certainly has me wishing for that time travelling Delorian!
These operators focus on cash flow, something that we don't hear much about today. When I started it was all about the gross rent multiple, then cap rate, and now IRRs. I don't think most long-term owners would even know how to calculate an IRR, but I guess they've never had a need. They didn't have to think about what terminal cap rate to assign if they weren't planning to sell. They would keep increasing their bottom line, refinance, and then go buy another property.
Today if you're looking for cash flow, you might be hard pressed. I have heard from some of the top residential landlords that collections have now dropped to 80%, whereas retail you are lucky to recoup 50%. Don't get me wrong, I am still a big believer in NYC (see last month's post) and believe these rates will pop back up once the workplace returns in full force. But in the interim, it seems we have a long road ahead.
These long-term owners are used to making predictable quarterly distributions which their investors expect and live on. With these collection rates, many who even own free and clear, don't have that luxury anymore. And here's the biggest problem for them: real estate taxes. I have yet to find one owner who thinks that our property tax system is fair or equitable. We have been watching these rates creep up to close to 30% of gross income and sometimes even higher. For those who have retail income which is now well over market, that number could be closer to 50%.
With the City's planned budget at $88.2 billion for 2021 compared to $73 billion in 2014, there will be a massive shortfall. The tax revenue shortfall and decrease in state aid opened a $10.4 billion budget gap in fiscal years 2020 and 2021, and increased annual budget gaps to at least $6 billion annually starting in fiscal year 2022. The real estate community has traditionally paid close to 50% of the City's budget so I wouldn't expect for those property taxes to come down. Unfortunately, it is the one lever that the City has over the State to raise revenue.
Many long-term owners, especially those who have the majority of their holdings in New York, are now looking to diversify. Tax free states and NNN listings are at the top of their lists. I am not expecting a mass exodus, but it's interesting to note that out of our 20 new listings half have been owned for over 20 years! The good news for buyers is that these long-term owners can afford to sell at a market price.
So for you buyers out there, where is the opportunity? Well these long-term owners can afford to sell at a market clearing price. In one case we are working with a retail owner who bought his property for $1,000,000 years back. He told us he had offers two years ago for upwards of $30,000,000. Today, we are asking less than half that. He has seen enough. This next cycle will be for those investors who can ride out this cycle and take a long view.