PRESS RELEASE: Avison Young's Tri-State Investment Sales Group Reaches Major Milestone: Over $1 Billion in Investment Property Sales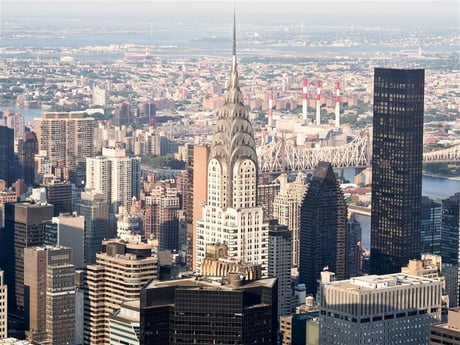 November 30, 2020
New York, NY – Avison Young's Tri-State Investment Sales Group has marked a key milestone, exceeding $1 billion in investment property sales since the division was created in 2018.
With the recent closing of a development site at 126 East 86th Street for $26 million, the group crossed the $1 billion threshold with more than 50 properties sold.
"Getting to this point in just over two years is truly amazing and I'm so proud of our team for working tirelessly to get it done," said Nelson. "Even during the COVID-19 pandemic, our team never slowed down but continued to push through and aggressively market properties for our clients."
Since March of this year, the Tri-State Investment Sales Group has closed on 12 transactions, signed 11 new contracts, and brought to market 38 new listings with a total dollar volume of $853 million. Notable sales in the last eight months include 126 East 86th Street, a building in the Upper East Side that sold for $26,000,000; 1683 Third Avenue, a retail condo that sold for $28.712 million; 103-105 MacDougal Street, two multi-family buildings that sold for $22.25 million; 177 Franklin Street, a boutique office building that sold for $16.75 million; and 38 Second Avenue, a development site that sold for $14.5 million.
"A big key to our success during these unprecedented times and during the shutdown has been our approach to digital marketing," notes Nelson. "We've been able to leverage our social media, online presence and direct advertisements to an average of 50,000 unique views of our properties each month with those numbers rising by the week."
The Tri-State Investment Sales Group also offers clients an exceptional approach. When clients work with Avison Young, they aren't just getting two or three sales agents on an assignment, but instead getting the power of three dozen professionals behind them. The group is one single, unified group and at any one time, a client can call and get the most up to date information on their property.
"The Avison Young team was able to create a market and allowed us to unlock the most value for the condo," notes Extell Development, the seller of the retail condo at 1683 Third Avenue. "We look forward to continued success with the Avison Young Team."
The group remains dedicated to the goal of achieving value for clients and recently launched marketing campaigns for the following new listings:
A two-story corner retail building anchored by CVS Pharmacy at 324 West 125th Street.
Two mixed-use buildings in the Upper West Side neighborhood, offered for sale either together or separately, located at 2651 Broadway & 258 West 97th Street.
A prime industrial distribution center located at 29 Meserole in Greenpoint Brooklyn, fully built-out for a food end-user.
"Our success is a direct result of our one unified sales team approach which is industry unique. We don't compete directly for commissions, so our clients receive the benefit of the whole team backing their listing," notes Nelson. "I would like to especially thank Jim Kinsey and Erik Edeen for their leadership and Brandon Polakoff for his exceptional origination of business and client service."
If you are an owner, please contact the Tri-State Investment Sales Group at [email protected] to request a complimentary asset evaluation. If you are a buyer seeking new opportunities, please visit our website at AYTriStateInvestmentSales.com.
Avison Young creates real economic, social and environmental value as a global real estate advisor, powered by people. As a private company, our clients collaborate with an empowered partner who is invested in their success. Our integrated talent realizes the full potential of real estate by using global intelligence platforms that provide clients with insights and advantage. Together, we can create healthy, productive workplaces for employees, cities that are centers for prosperity for their citizens, and built spaces and places that create a net benefit to the economy, the environment and the community.
Follow Avison Young
Twitter (News) │ Twitter (Deals) │ Blog │ LinkedIn │ YouTube │ Instagram
For more information: