News Item - Ocala
Florida industrial market report (Q2 2021)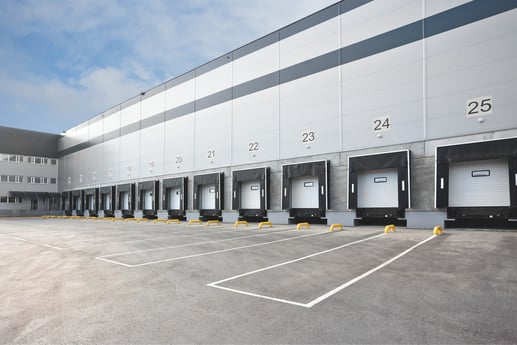 August 17, 2021
Healthy economic fundamentals, brisk cargo traffic at the state's major deep-water ports, a robust in-place distribution network and a sharp but entrenched rise in e-commerce spending have helped bring Florida's unemployment rate down to 4.9%—90 basis points below the U.S. level. Industrial job losses have declined by 3.0% since the start of the pandemic, as opposed to the hospitality and retail sectors (down -20.9% and -5.3% respectively), and Amazon continues to develop at a breakneck pace.
Pricing pressures on both the leasing and investment sales sides coupled with inflationary concerns are leading some investors to look at secondary and tertiary markets, which could provide opportunities in several Florida markets.
Across the state, thriving port and robust industrial fundamentals continue to spur space demand. Logistics, e-commerce and 3PL firms are among the fastest expanding industries fueling space requirements in Florida, along with an uptick in wholesalers/retailers. The need for close-in, last mile logistics and distribution facilities near population centers continues to grow, and with double digit growth in e-commerce spending in the U.S. and the need to minimize supply chain disruptions via the use of third-party logistics and parcel delivery companies, space is at a premium.
As logistics requirements and e-commerce needs forge ahead, developers continue to search for sites to stay ahead of demand, even as prime development sites entitled for industrial use are becoming harder to find in several key markets (i.e. Miami and Orlando). There are currently 78 industrial properties (not including flex) under construction totaling 18.4 million sf, equivalent to 3.6% of Florida's total industrial inventory. Construction delays are possible, and even likely in many cases, due to labor shortages and the escalating costs of construction materials (i.e. lumber, steel and copper).
There is considerable demand for class A distribution space, and there is strong occupier interest in larger blocks of industrial space, with considerable pent-up demand for spaces between 20,000 - 50,000 sf. Tenant interest is likely to accelerate through the end of this year across the state. Florida industrial investment activity has also been robust, totaling $5.5B since 2020 as investors are attracted to the sector's undeniably strong post-pandemic fundamentals.
While supply chain disruption was an issue at the beginning of the pandemic, semiconductor shortages coupled with the Suez Canal blockage further highlighted frailties within global supply chains. Moving forward, creating logistics, distribution and shipping efficiencies, in addition to accelerating reshoring efforts, will be critical in preventing the kind of disruption that took place in 2020.
Click here to download the Q2 2021 Florida Industrial Market Report.