Avison Young brokers $16.35-million apartment building sale in Costa Mesa, CA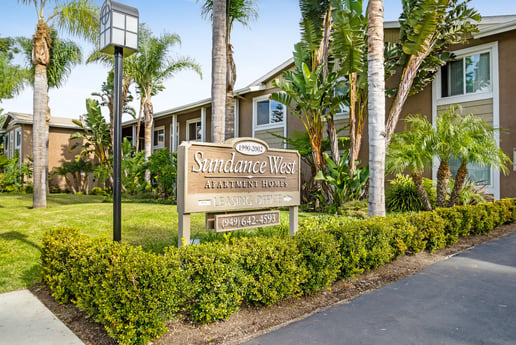 11 Jul 2018
Mariman & Co. sells Sundance West Apartment Homes, a 41-unit complex
Avison Young Principal Peter Hauser and Associate Matt Hauser based in the Irvine office, represented the seller, Mariman & Co., as well as the buyer, an Orange County-based private family investment partnership. The buyer assumed the existing loan with Chase Bank.
Built in 1965 and located at 1990 to 2002 Maple Avenue, Sundance West Apartment Homes features 40 two- and three-bedroom floorplans and one studio floorplan. Situated on just under two acres of land, the property includes 12 one- and two-story buildings including a separate rental office. The property features a pool, additional storage, laundry facilities, and 69 parking spaces.
"Only 10 other apartment properties have sold for over $15 million in all of Orange County this year," comments Peter Hauser. "With so few apartment complexes for sale, there is pent-up investor demand here especially for assets like Sundance West that are near the coast and are located in close proximity to large employment centers. Ultimately, we secured 15 offers and sold the asset for $500,000 above asking price and just under $399,000 per unit."
He adds: "The buyer was coming out of a 1031 exchange and had the opportunity to place the proceeds in a quality apartment asset. The buyer was also able to create additional management synergy, as the investor owns other multi-family assets within the immediate area. The seller improved its position and exchanged into a larger newer apartment asset."
Interior renovations have been completed on 25 of the property's units that include quartz counters in the kitchens and bathrooms, new cabinets, vinyl plank flooring and new stainless steel appliances. Located adjacent to Newport Beach, Sundance West is a short distance to South Coast Plaza, Fashion Island, beaches, major entertainment venues, John Wayne airport and the top employment centers of Orange County.
Founded in 1974, Mariman & Co. is a boutique real estate investor that utilizes a focused investment strategy to achieve risk-adjusted returns in affordable multi-family apartments developed under the Low Income Housing Tax Credit (LIHTC) program and unique well-located market rate apartment communities throughout California.
For further information/comment/photos:
• Darcie Giacchetto, Places Public Relations: 949.278.6224