Phoenix retail market report Q3 2021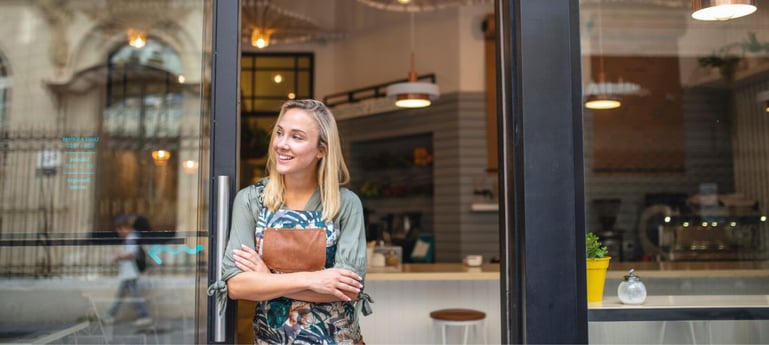 November 11, 2021
The retail market experienced a strong Q3 across a variety of measures and looks to further strengthen in the final quarter of 2021. Sales activity reached 2.25 billion dollars in 2021, on pace to set an all-time high for annual sales in early Q4. Asking rents continued to see a steady increase and vacancy rates remained lower than the 5-year pre-pandemic average. However, national consumer confidence declined to its lowest level in a decade, and this will be one area to watch as consumers navigate rising inflation.
Key takeaways:
Economic conditions
Total retail employment has surpassed pre-pandemic levels, increasing by 0.3 percent since February 2020. This amounts to a gain of approximately 1,000 additional retail workers.
Following the start of the pandemic, unemployment in the Phoenix MSA briefly spiked to 13.5 percent. In September, the unemployment rate declined to 3.8 percent.
Recovery rate
National consumer sentiment was reported at 70.3 in August, the lowest level since 2011.
The Greater Phoenix Chamber noted a strong correlation between lower consumer confidence and rising COVID-19 cases. This could be one reason why Arizona's consumer sentiment has been slightly lower than the national average in 2021.
Retail demand
Increased leasing volumes, up 7.4 percent from 2019 pre-COVID levels, suggest an ongoing recovery in the retail market.
The volume of active retail construction amounted to approximately 600 ksf in Q3. This level of activity lags the prior two years, as inflated construction input prices made for a notable headwind.
Retail supply
The total vacancy rate for retail properties is at 7.8 percent, slightly below the pre-pandemic 5-year average of 8.0 percent.
Net absorption in 2021 amounts to approximately 0.8 percent of the market's existing inventory. Compared to the global financial crisis, which saw a 1.0 percent decrease in net absorption in 2009, the Phoenix retail market has staged a quick recovery.
Pricing trends
Asking rents have experienced moderate growth during the pandemic, continuing the trend of rising rents since 2015. Pricing has increased by 2.1 percent since the beginning of the pandemic.
The cost of construction materials have seen a massive increase in 2021. The Bureau of Labor Statistics Construction Materials Cost Index has increased by 35.3 percent year-to-date through August.
Capital markets
Year-to-date retail market sales reached $2.25 billion in Q3. The highest sales volume in a single year was in 2019, which had $7 million more in annual sales than the first 3 quarters of 2021.
Asset pricing in the retail market has continued to escalate despite the ongoing pandemic. Asset pricing has increased by 24.5 percent year-over-year from $190 psf in September 2020 to $237 psf in September 2021.