Phoenix retail market report Q4 2021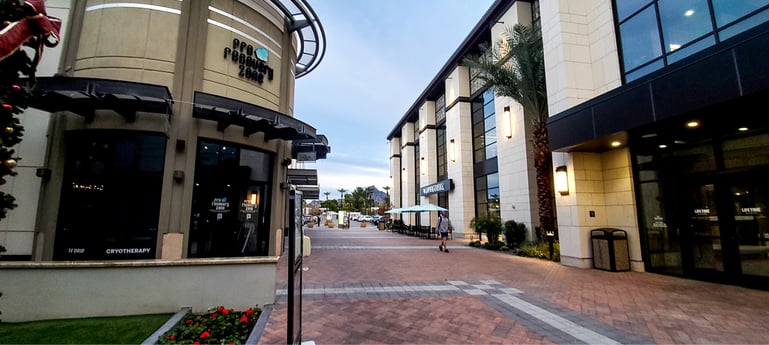 January 26, 2022
Annual leasing activity in the Phoenix retail market recorded a year-over-year gain for the first time since 2017, an indication of the market's positive momentum heading into 2022. Retail-using employment reached all-time high, with more than 13,000 additional retail workers in the workforce compared to the pre-pandemic peak. Relative to national levels of retail employment, which have increased by 1.9% since February 2020, Phoenix has grown their retail-using workforce by 4.2%. These positive factors, alongside record levels of investment activity in the capital markets, position Phoenix as a market well on its way to a recovery from lingering impacts of the pandemic.
Key takeaways:
Economic conditions
Retail employment has increased by 4.2% since the start of the pandemic, a net gain of 13,000 retail positions. Nationally retail-using roles remain 0.5% below February 2020 employment levels.

At the start of the pandemic, the local unemployment rate briefly spiked to 13.5%. As of November 2021, the Phoenix MSA unemployment rate declined to 2.8% and total employment increased to more than 2.5 million workers.
Recovery rate
National consumer sentiment reached 70.6 in December 2021. The spread of the Omicron variant and abnormally high inflation are contributing factors in the continued decline of consumer sentiment.
Retail demand
Leasing activity totaled 4.8 msf in 2021, a year-over-year increase of 15.0%. 2021 marked the first year-over-year increase in leasing activity since 2017.

Net absorption amounted to 1.3% of existing retail inventory in 2021, good for a net gain of 2.3 msf.
Retail supply
In 2021 there were 24 retail properties with at least 10,000 sf delivered for a cumulative total of 908,000 sf delivered to the market.

Of the 24 retail deliveries in 2021, 5 were fitness centers. These fitness centers accounted for 335,000 sf of space.

Grocery stores were another common delivery 2021, with 3 new properties accounting for 273,000 sf.
Pricing trends
Asking rents have increased by 2.9% since the start of the pandemic, with annual growth occurring in every year since 2015.

U.S. inflation, measured by the consumer-price index, increased by 7.0% in December 2021 on a year-over-year basis. The CPI has not experienced year-over-year growth at this rate since 1982.
Capital markets
Phoenix investment activity surged to nearly $2.8B in 2021, $500M more than the record-high investment volume set in 2019.

The 621,000 sf Camelback Colonnade sold for approximately $162.5M as part of a four-property acquisition by Federal Realty in Q1 2021.

The 391,779 sf Paradise Valley Mall sold a majority stake to RED Development for $100M. The mall, built in the 1970s, is being redeveloped into a mixed-use site which will include multi-family, retail, and office space.