Phoenix retail market report Q1 2021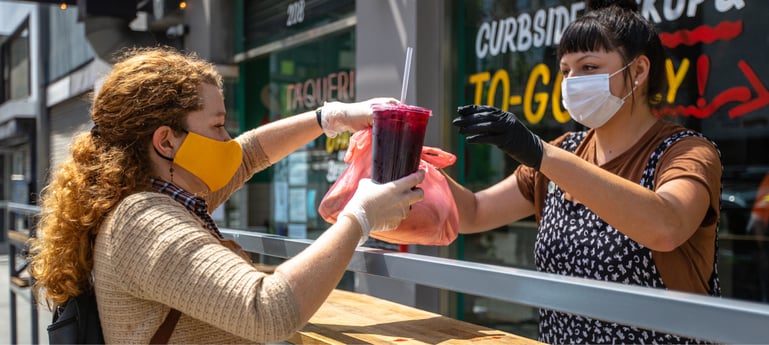 19 Apr 2021
The shape of the retail recovery and its challenges varies widely across the US, with some markets still experiencing degrees of closures and others wide open for business. Arizona currently falls in the wideopen for business end of the spectrum. The Governor recently rescinded local mask mandates and indoor dining capacity restrictions. Retailers and consumers in Arizona adapted very quickly to changing conditions. While most sub-sectors of retail took heavy hits during the recession, retail sales are 6.3% above the March 2020 mark. In a state heavily dependent on tourism, the hospitality sector has high expectations for a surge in domestic travelers through the typically slow summer season.
Economy
A new report from the Maricopa County Association of Governments details the pandemics full impact. "COVID-19 Effects on Arizona's Tourism and Trade with North America" shows that the state's gross entertainment sector sales fell 51% in 2020, lodging fell by 32% and restaurants and bars took a 16% decline in revenues. Retail, conversely, increased 6.3% for a variety of reasons, including a seismic shift to online purchasing and delivery, as well as upticks for grocery and home improvements for housebound consumers. International passengers at Sky Harbor fell by 63% in 2020 and may take the longest to recover. While domestic passenger volume fell 51% last year, this year's hospitality recovery is expected to flow from a huge pent-up demand for travel from other states to Arizona.
Absorption & vacancy
Submarkets with the greatest retail absorption in the first quarter were in the East Valley. Mesa absorbed just under a quarter million square feet of retail, and Gilbert recorded 104 ksf. Retail in urban core areas tended to register negative absorption with Downtown and Sky Harbor faring worst at negative 3,440 and 4,400 respectively. After three quarters registering negative activity, the first quarter showed a positive 545,515 sf absorption, nearly the same amount as all of 2019. Shopping center space continues to have consistently higher vacancy rates compared to free-standing retail as restaurants seek drive-thru options and shoppers avoid enclosed malls.
Rental rates
Overall retail rental rates plateaued throughout the past year, hovering around $19.50, with year-overyear rent growth stalled at 1%. That pace is not expected to rise until the last half of 2022. Central Scottsdale retail space had the highest overall rent of $26.83 in the first quarter, followed by Buckeye and N Goodyear/Litchfield, underscoring the Southwest Valley's rising profile and changing demographics.
Construction
Construction activity for new retail space has been muted in comparison to the mid 2000s. The first quarter shows 242,239 sf under construction. By comparison, 8.2 msf were under construction in the third quarter of 2006. The economic fallout from that period was severe in Arizona. So, while the state experiences a continuing inflow of people, new retail spaces are not coming to market at a matching pace. Retailers are also sorting out the huge changes consumers adopted during the pandemic to understand what is a passing accommodation and what is a structural, lasting change. Outer Pinal County had the most space under construction, including the 88,572 sf Sonoran Creek Marketplace in the town of Maricopa.
Investment sales
Investors are focused on well-sited pads and land for future retail construction. The sale of Paradise Valley Mall for redevelopment was the largest retail sales transaction of the quarter, Red Development paid $126.5 million. Like Metrocenter in Phoenix, once a major attraction that failed to modernize enough to attract top tenants, outdated properties in a tepid retail environment are redevelopment opportunities. The second largest deal in the first quarter was for Lifetime Fitness in Peoria for $34 million, or $189 psf. Total investment sales volume is down from the fourth quarter to $319.7 million and price per square foot has leveled off at $196 psf. Lithia Real Estate paid $383 psf for a Nissan auto showroom in Avondale, a $15.8 million deal that closed at the end of March. The average cap rate in the first quarter was 6.5%, 20 bps below the average nationally. Retail deals involving REITs were down from a particularly high portion of trades at the end of last year. YAM Properties was the most active buyer this past five years, spending $239 million on properties across Metro Phoenix.
Retail market snapshot
As the state recovers from the past year's shocks, retailers are anticipating a dynamic spring and summer season. Rapid adaptation defined the retail sector over the past year. However, labor shortages are an emerging concern.