News Item - United States
Economist Mom takes up residence with Avison Young to talk economics, recovery and what data can tell us about our communities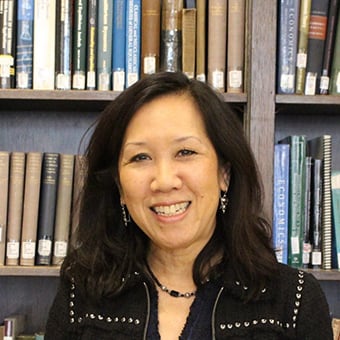 June 24, 2021
Economist Diane Lim, author of the Economist Mom blog, is taking up residence with Avison Young, working closely with the firm's insights team who drives AVANT by Avison Young, which leverages real-time data and analytics to make cities and location-based decisions more transparent and efficient. Diane brings a relatable, human lens to data. During her residency, she will explore topics related to the economy, recovery and our communities. In her first perspective, Diane looks at growing demand for the consumption of "experiences" and how the supply chain of human workers will take a long time to catch up as the U.S. economy reopens.
Diane's 30-plus year career has spanned prominent roles in the federal government, nonprofit, and academic sectors. She has served as chief economist for the House Ways and Means Committee, House Budget Committee, the Concord Coalition, and the Pew Charitable Trusts. She was a senior economist on the staff of the President's Council of Economic Advisers during the final year of the Clinton administration and first 100 days of the George W. Bush administration. She has also worked for The Conference Board, the Brookings Institution, and the Urban Institute, and as an adjunct professor at George Washington University and Georgetown University.
Diane received her doctoral degree in economics from the University of Virginia, her master's degree from Brown University, and her bachelor's degree from the University of Michigan.
Based in Washington, D.C., Diane is a proud mom to four exceptional adults. When she is not writing about or teaching economics, you can find her teaching yoga and commenting on issues that impact the Asian American and Pacific Islander communities.