News Item - United States
Avison Young expands debt & equity finance expertise in Tri-State region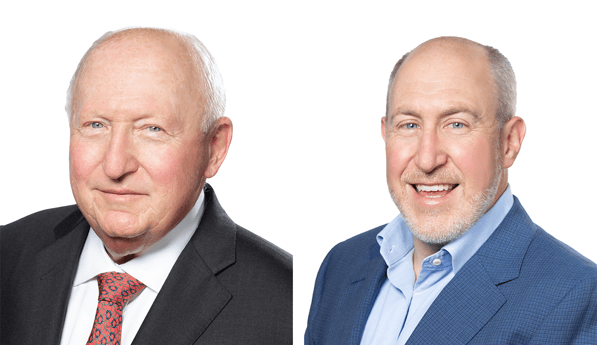 September 20, 2021
Singer & Bassuk Organization acquired by Avison Young
New York, NY – Avison Young is adding five award-winning real estate professionals through the acquisition of the assets of The Singer & Bassuk Organization, LLC. The team will expand Avison Young's debt and equity finance services platform, concentrating on capital solutions for institutional and entrepreneurial real estate owners and developers in New York City and across the United States. The Singer & Bassuk Organization's founders Andrew J. Singer and Scott A. Singer join Avison Young as Principals in New York and Co-Leads of the Tri-State Debt & Equity Finance Group. Senior Directors Kathleen McSharry, Jeffrey C. Moroch and Alan Schwartz are also joining the Avison Young office in New York.
"Scott and Andy are leading experts in debt and equity finance for projects large and small, throughout the New York Metro Area and around the country. There is no more experienced and creative duo in the industry," said John Kevill, President, U.S. Capital Markets for Avison Young. "We are excited to add their capital advisory expertise to our existing investment sales team in the Tri-State region. It will be a very effective complement to our debt and equity finance service line, providing our clients with unique market intelligence and deep lender and investor relationships."
The Singer & Bassuk Organization's principals have a long history of representing some of New York's most highly-regarded multigenerational real estate family offices since the 1960's, providing full-service capital solutions for property owners and developers across multiple sectors and throughout the U.S. The boutique real estate investment firm, collectively, is a six-time winner of the Real Estate Board of New York's "Most Ingenious Deal of the Year" awards. They have arranged billions of dollars in transactions on behalf of owners and developers including some of the most iconic office, residential and commercial assets in New York City and around the U.S.
"The decision to join Avison Young was not taken lightly. With a family history of being fiercely independent real estate finance intermediaries for more than 50 years, we have now made the strategic choice to align ourselves with a collaborative and dynamic platform which already includes many long-time friends and associates," commented Scott Singer. "This was the right transition, at the right time and we are excited to bring our talented team and decades of debt and equity financing experience to the Avison Young family."
As Co-Leads of the Tri-State Debt & Equity Finance Group, Andy and Scott will work closely with Kevill and James Nelson, Head of Tri-State Investment Sales at Avison Young to arrange capital markets solutions and provide consulting services to real estate owners and developers spanning all sectors in New York City and around the country.
"This acquisition is of particular strategic importance to Avison Young, as their deep relationships with some of the most prominent New York developers will help us continue to grow our client base in New York and around the U.S.," said Nelson. "Their consultative style to problem solving has won Singer & Bassuk a multitude of awards for creative deal execution and is a perfect fit for Avison Young's client first approach."
"With the acquisition of the assets of The Singer & Bassuk Organization, Avison Young just gained more than 100 years of award-winning experience in debt and equity finance," said Dorothy Alpert, Tri-State President and Principal in Avison Young's New York office. " Andy and Scott have a long and successful track record of delivering complex financing solutions and we are excited to elevate this platform for our clients."
About Avison Young
Avison Young creates real economic, social and environmental value as a global real estate advisor, powered by people. As a private company, our clients collaborate with an empowered partner who is invested in their success. Our integrated talent realizes the full potential of real estate by using global intelligence platforms that provide clients with insights and advantage. Together, we can create healthy, productive workplaces for employees, cities that are centers for prosperity for their citizens, and built spaces and places that create a net benefit to the economy, the environment and the community.
Avison Young is a 2021 winner of the Canada's Best Managed Companies Platinum Club designation, having retained its Best Managed designation for 10 consecutive years.
For more information: