News Item - United States
Avison Young expands life sciences expertise and accelerates growth across project management platform in greater Boston area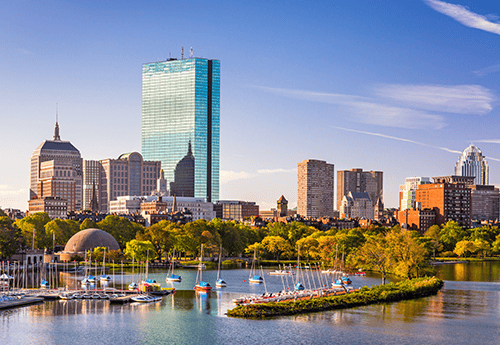 December 27, 2021
Dowling Houy, women-owned business, acquired by Avison Young
Boston, MA – Avison Young today announced the strategic acquisition of the well-established project management firm Dowling Houy. The boutique firm specializes in life sciences, providing a full range of owner's project management services across the real estate life cycle. Jeanne MacLellan will join Avison Young as Principal, bringing more than 20 years of project management experience. Also joining the Avison Young Boston team are Amanda Randall Capobianco as Associate Director and Senior Project Managers Angela Ciramella and Jennifer Perrault.
"Avison Young fully understands that our clients require assistance throughout the real estate life cycle - from initial strategy and decision-making through project management and implementation. We continue adding solid guidance to our New England clients as we expand our professional services platform through the Dowling Houy integration," said Sheila Botting, Principal and President Americas, Professional Services at Avison Young. "The growing demand of the life science industry is booming in New England and we're excited to expand our life science project management capabilities with a broader, unified platform to meet that rising demand," added Patrick Schmidt, Principal, Project Management of Avison Young's Boston office.
Dowling Houy was founded in 2010 by Richard Dowling and Charles Houy. MacLellan later took ownership in 2015 and was granted Women-Owned Business status by 2018. Over the years, the company has developed into one of the most respected project management firms in the greater Boston area. As a full-service project management firm, it has a long history of representing top tier corporate clients in an array of industries, including, life sciences and healthcare, higher-education and non-profits.
"We're looking forward to extending our reach by being part of a bigger platform backed by market intelligence and innovative solutions," commented MacLellan. "Avison Young's culture was the perfect fit for us. It's a global company with a small company feel and we look forward to assisting with broadening the life science brand for the firm."
This year, Avison Young has expanded its client experience and professional services teams to best help occupiers, owners and investors navigate increasingly complex and accelerating marketplace needs around the future of work and city resiliency.
About Avison Young
Avison Young creates real economic, social and environmental value as a global real estate advisor, powered by people. As a private company, our clients collaborate with an empowered partner who is invested in their success. Our integrated talent realizes the full potential of real estate by using global intelligence platforms that provide clients with insights and advantage. Together, we can create healthy, productive workplaces for employees, cities that are centers for prosperity for their citizens, and built spaces and places that create a net benefit to the economy, the environment and the community.
Avison Young is a 2021 winner of the Canada's Best Managed Companies Platinum Club designation, having retained its Best Managed designation for 10 consecutive years.
MEDIA:
Download photos of Jeanne Maclellan, Amanda Randall Capobianco, Angela Ciramella and Jennifer Perrault
BUSINESS DEVELOPMENT: