News Item - United States
Avison Young appoints Stephen Silverstein to lead U.S. Project Management Services and accelerates platform growth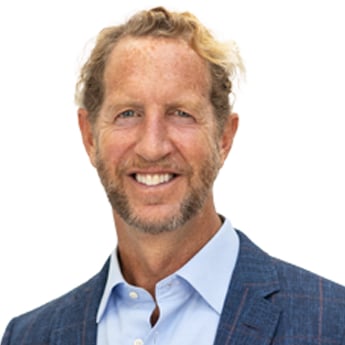 February 2, 2022
Silverstein brings more than 25 years of corporate project management experience
Chicago – Avison Young continues to grow its capabilities across the professional services platform, today announcing the appointment of Stephen Silverstein as Managing Director and Principal, U.S. Project Management Services.
"Stephen's extensive corporate services experience, heavily focused on design and construction management, will be a valuable part of Avison Young's project management team, comprised of more than 160 project managers – and growing – in markets across North America," said Sheila Botting, Principal and President Americas, Professional Services, Avison Young. "Stephen will substantially increase our overall market offering of consultative solutions, building our project and construction management platform across the U.S. and guiding clients through their evolving, customized real estate needs."
As the lead of U.S. Project Management Services and an integral part of Avison Young's strategy to deliver consultative, holistic offerings, Silverstein will be responsible for developing and building optimal real estate solutions for office, industrial, retail and institutional clients. He will accelerate growth across the U.S. through acquisitions, recruitment and new business development, with a focus on building upon existing talent within the Avison Young team, to help scale up Project Management as part of the firm's real estate enterprise solution. Silverstein's first priority will be the integration of the recently acquired workplace design firm, Studio Eagle and the Tri-State Project Management teams, together with advancing our internal platforms and service delivery across the US. He will be bicoastally located in the firm's Morristown, New Jersey office and the firm's office in Orange County, California.
Silverstein brings more than 25 years of experience in project management, design and construction – including, 14 years with Deloitte as Leader of Real Estate/Workplace Services, including multiple international real estate workplace strategies and implementations. Most recently, he served as Global Senior Managing Director for nearly six years at Cushman & Wakefield with institutional clients such as Bank of the West and AECOM along with a prior role at CBRE as a Director of Global Corporate Services serving clients such as Capital One and American Express.
"The growth that Avison Young has had in recent years has been phenomenal, with smart technology and top-notch real estate professionals who are focused on providing end-to-end real estate solutions for their clients," says Silverstein. "It's a dynamic, people-first work culture and I'm eager to drive opportunity and build the Project and Construction Management platform across the U.S."
Silverstein's appointment is part of Avison Young's vigorous approach to grow its consultative real estate solution offerings - including Project Management. Over the last two months, Avison Young has added Studio Eagle in New Jersey, Dowling Houy, a well-established owner's project management services firm in Boston and has appointed Arlene Dedier to lead Canadian Project Management Services – all part of the firm's ongoing expansion across North America.
About Avison Young
Avison Young creates real economic, social and environmental value as a global real estate advisor, powered by people. As a private company, our clients collaborate with an empowered partner who is invested in their success. Our integrated talent realizes the full potential of real estate by using global intelligence platforms that provide clients with insights and advantage. Together, we can create healthy, productive workplaces for employees, cities that are centers for prosperity for their citizens, and built spaces and places that create a net benefit to the economy, the environment and the community.
Avison Young is a 2021 winner of the Canada's Best Managed Companies Platinum Club designation, having retained its Best Managed designation for 10 consecutive years.
For more information:
Download photo of Stephen Silverstein
MEDIA: