Avison Young news: Find out the latest industry happenings
Quarterly and topical research insights to help your business gain competitive edge in commercial real estate.
How Secure Is Your Workplace?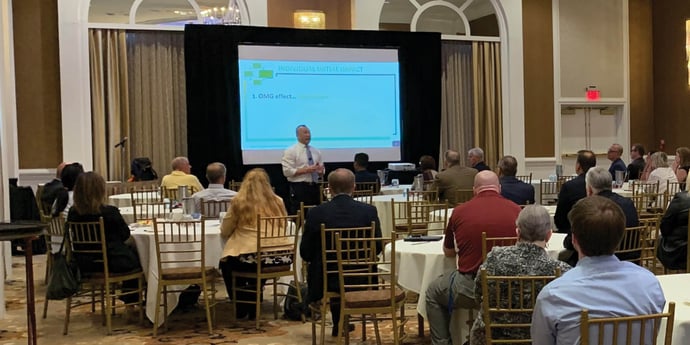 November 26, 2019
Emergency Preparedness for Targeted Violence
Mr. Jin Kim, Active Shooter Subject Matter Expert and FBI retiree, provides guidance on emergency preparedness for targeted violence attacks.
Excerpts from our conversation…
1) What is the first step in preparing for emergencies involving active shooters, bomb threats and security breaches?
Acceptance. Managing your facility with indifference towards the potential impact of a critical incident is a risky practice. We have a very real and unfortunate daily threat spectrum. Acceptance that it can happen to you is the biggest hurdle to overcome.
2) What is an essential way to offer protection?
Mass communication and notification of what's happening is the main and primary action in saving lives. It can be through the use of technology or human response. A simple public announcement system or alarm can be far more effective than email or texting. Relying primarily on email and texting may not be fast enough during the initial phase of an incident. Every second matters. In reality, screaming and yelling has been the most common means of notifying others in previous incidents.
3) Tell us about emergency plans.
Every institution should have a policy and protocols addressing life safety and security. It should be a living, breathing document that is updated and reviewed often. There is not a magical timing sequence.
4) Where should you begin, if you don't have an emergency preparedness policy?
Consider hiring an expert in life-safety to walk your building or space, and fully understand every option that can play into your policy. Also, review the Building Owners and Managers Association (BOMA) International's Emergency Preparedness Guidebook and policies of other key players in your industry. Then, tailor the message to reflect your company culture and specific location. DO NOT copy and paste. Copying and pasting is an irresponsible way to approach policy and protocols.
5) Should first responders be informed about building systems and access points?
The main priority is how you serve the people and occupants that are being subjected to an incident. Law enforcement and first responders will arrive when they arrive. Ensure they have full access.
6) What are specific investments that can increase security and accountability?
It is extremely important to hire a consultant who can perform a risk assessment. The consultant will assess your vulnerability points and provide recommendations on how to address vulnerabilities with technology and procedures. On the contrary, access systems and cameras are great, but unfortunately, a lot of incidents are carried out by people who know and bypass the systems.
The greatest ROI is training and education. It is important to provide continuous information flow of life safety and security protocols through the use of training, infographics and periodical internal communication.
7) What are your thoughts on budgeting for security?
Life safety and security budgets are often short-changed because they are viewed as an expenditure. It's also difficult to budget for something that you don't believe will happen to you. Budgeting should be based on needs, which change daily – it is not a static problem. Institutions are probably tripling their budgets due to recent targeted attacks.
8) Let's conclude with more about the T.A.S.K. (Threat Adaptation Strategies & Know-How) method that you conceptualized.
A vast majority of people have never been faced with danger, so it's difficult to train for the severity of a violent attack. Keep in mind that everyone responds to threats and emergencies differently. The T.A.S.K. method was developed to provide expert level education and to simplify a process that can be leveraged by everyone to manage their individual circumstances.
Mr. Jin Kim
FBI Retiree and Subject Matter Expert in Targeted Violence Attacks
persecacademy.com