Avison Young news: Find out the latest industry happenings
Quarterly and topical research insights to help your business gain competitive edge in commercial real estate.
Avison Young names Marcy Moneypenny as Managing Director of Denver office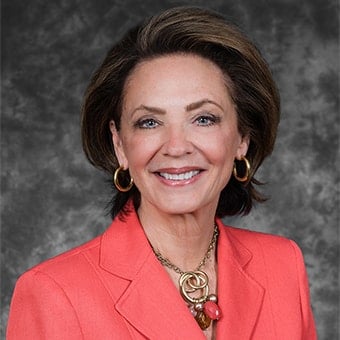 March 2, 2020
Moneypenny joins as Principal, will grow Denver-area presence for global commercial real estate firm
Denver, CO – Keith Lipton, Avison Young Principal and COO, U.S. Operations, today announced the appointment of Marcy Moneypenny as Avison Young Principal and Managing Director of the firm's Denver office. Moneypenny brings more than 25 years of commercial real estate expertise with clients representing institutional, regional or local relationships, as well as management experience leading large, diverse teams.
"Marcy has a track record of building smart strategies and making them operational with a very effective service-led, partnership approach," said Lipton. "Under Marcy's leadership, we will build on the strong foundation in Denver and continue to enhance our presence in the market to deliver commercial real estate solutions for our clients across office, retail, industrial, capital markets and beyond."
Avison Young's Denver team has broad sector expertise spanning tenant representation, landlord representation, capital markets, industrial, retail, research and marketing. The office opened in 2012 and is well-suited to serve a variety of commercial real estate needs across sectors, including telecommunications, financial services, technology, biomedicine, and energy, among others.
"Avison Young has embraced the notion that it's not just about what you achieve, but how you achieve it. That has no doubt fueled its growth which has attracted talent to its collaborative, no silos culture," said Moneypenny. "As a private company, Avison Young is a real disruptor in the industry, built around serving its clients. Everyone I've met – executive leadership, locally and beyond – are great partners who have extraordinary expertise in commercial real estate. Everything about joining this team felt right."
Moneypenny joins Avison Young after 15 years with CBRE, where she served as the Executive Director for CBRE's Americas Client Care program. In her role, Moneypenny was responsible for partnering with the seven Americas divisions to ensure seamless execution of client objectives across business lines and geographies. She was also a key part of the Global Client Care Committee. She was previously a Senior Managing Director within the firm's Strategic Account group and was the Property Management market leader for CBRE's Atlanta region, which included a portfolio of approximately 30 million square feet of office, industrial and retail properties.
Before joining CBRE, Marcy's career included real estate experience in the office, retail and industrial markets across Oklahoma, Texas, Georgia, Indiana, Tennessee, Alabama, South Carolina and Colorado.
"Over the last year, the number of cranes in our skyline has certainly signaled incredible growth and confidence in the Denver area and I couldn't be more excited to be part of that," added Moneypenny. "Joining Avison Young affords me the opportunity to remain local and invest my energies in making Denver my home, not just my home base."
Avison Young is the world's fastest-growing commercial real estate services firm. Headquartered in Toronto, Canada, Avison Young is a collaborative, global firm owned and operated by its Principals. Founded in 1978, with legacies dating back more than 200 years, the company comprises approximately 5,000 real estate professionals in 108 offices in 14 countries. The firm's experts provide value-added, client-centric investment sales, leasing, advisory, management and financing services to clients across the office, retail, industrial, multi-family and hospitality sectors.
Avison Young is a 2019 winner of the Canada's Best Managed Companies Platinum Club designation, having retained its Best Managed designation for eight consecutive years.
Follow Avison Young
Twitter (News) │ Twitter (Deals) │ Blog │ LinkedIn │ YouTube │ Instagram
For more information:
Kate Murphy, Global Director of External Communications: 704.413.0234
Keith Lipton, Principal and COO, U.S. Operations: 202.644.8683
Marcy Moneypenny, Principal and Managing Director, Denver: 303.800.1040