null - Read Avison Young News Here | Avison Young US - United States
Avison Young news: Find out the latest industry happenings
Quarterly and topical research insights to help your business gain competitive edge in commercial real estate.
CVS Call Center Purchased for $10.2M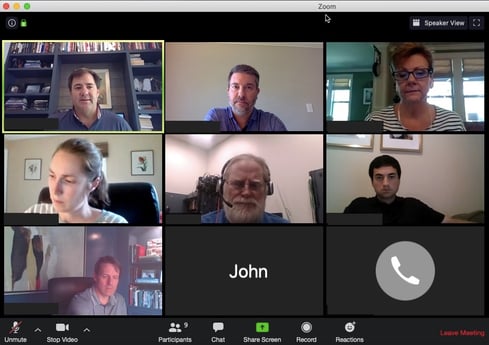 June 10, 2020
Imagine putting your $10.2M deal in the hands of someone elses IT person.
Taking advantage of Zoom's video conferencing, and a very helpful IT person, investment firm Concord Knoxville, LLC out of Jackson, MS has purchased a 59,748sf building on Cherahala Blvd, for $10.2M in Knoxville.
Before Knoxville and the State of Tennessee closed businesses and issued stay-at-home orders, Concord Knoxville had executed a contract and preformed most of their due diligence on the purchase of the current CVS Call Center, located in Knoxville. The coronavirus outbreak, though, scrambled all momentum moving forward, leaving uncertainty in the minds of the investors, the current owners, and the brokerage team.
With CVS call center employees working from home, except a few IT people allowed in the building, it became clear that the investment team would not be able to travel from Jackson to Knoxville to tour the building. Although brokers were able to tour the building before the mandatory COVID shutdown, ability to video the property was unavailable due to sensitive data being shown on computer screens around the 500-seat call center. With this in mind, the brokerage team saw an opportunity, through technology, to keep the momentum and spark continued interest from the investor group.
Working with an IT person at the CVS call center, the brokerage team set up a Zoom call to give a virtual tour of the property to the investors. Backed by a live camera, attached to a rolling cart, pushed around by an IT person, and floorplans in the hands of investors, the Concord Knoxville investors were virtually able to see every corner of the 59,748sf building. With work from home orders in place, confidential data was no longer an issue allowing investors to see every inch of the building.
Still needing to "check the box", the current owners and brokers were still uncertain this opportunity would allow the investors to move forward and close on the building.
With the quick thinking of John Adams (AY Knoxville Principal) and co-broker Jonathan Ammen (Stan Johnson Company), everyone partnered together to successfully navigate through the space, taking their time, to meet the needs of the investors and move forward on finalizing the deal. As we've seen in our Avison Young Knoxville office, adapting to this new process of deal-making over video conferencing, has allowed us to continue to execute deals virtually – from start to close – allowing growth to continue in our community.