null - Read Avison Young News Here | Avison Young US - United States
Avison Young news: Find out the latest industry happenings
Quarterly and topical research insights to help your business gain competitive edge in commercial real estate.
Avison Young arranges 48,511-square-foot lease for CytoSorbents HQ in Princeton, New Jersey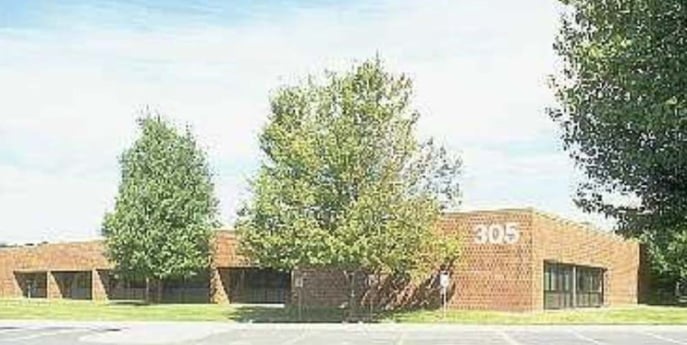 April 2, 2021
Avison Young arranges 48,511-square-foot lease
for CytoSorbents HQ in Princeton, New Jersey
MORRISTOWN, NJ – Jeffrey Heller, Avison Young Principal and Managing Director of the New Jersey office, today announced the closing of a 48,511-square-foot lease for CytoSorbents Corporation (NASDAQ: CTSO), a critical care immunotherapy company, at 305 College Road East, in Princeton, New Jersey. They are relocating from Monmouth Junction, New Jersey.
An Avison Young team led by Principals Thomas V. Giannone, Ronald J. Ganter, Edward M. English and Senior Associate Paul V. Errigo III represented the tenant in the transaction supported by Principal, Tracey Kasper, who has been retained to provide pre- and post-lease project management services. The building's owner is National Business Parks.
"We have a long-standing relationship with CytoSorbents and have been thrilled to work with them in securing the right place for the relocation and expansion of their headquarters," said Giannone. "The company was looking to significantly expand their footprint and relocate to a facility that could meet their future growth needs. Avison Young's experienced hands-on team navigated an intricate negotiation with both the landlord and previous tenant in order to secure the perfect space and lease."
CytoSorbents' substantial expansion will allow the company to greatly increase manufacturing capacity of their lead product, CytoSorb®, and continue on their current growth trajectory. In addition, 305 College Road East's significant infrastructure translates to increased efficiency, having a direct effect on the company's focus on product advancements.
Avison Young creates real economic, social and environmental value as a global real estate advisor, powered by people. As a private company, our clients collaborate with an empowered partner who is invested in their success. Our integrated talent realizes the full potential of real estate by using global intelligence platforms that provide clients with insights and advantage. Together, we can create healthy, productive workplaces for employees, cities that are centers for prosperity for their citizens, and built spaces and places that create a net benefit to the economy, the environment and the community.
www.avisonyoung.com
For more information: