null - Read Avison Young News Here | Avison Young US - United States
Avison Young news: Find out the latest industry happenings
Quarterly and topical research insights to help your business gain competitive edge in commercial real estate.
Avison Young and the court overseeing Champlain Towers South site sale in Surfside, Florida, continue to encourage all purchase offers in anticipation of live auction in February 2022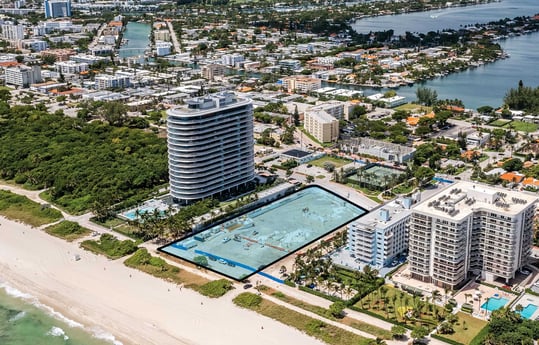 October 20, 2021
$120M stalking horse bid sets the minimum price for all offers considered for the live auction
Surfside, Fla. – Pursuant to the direction of the Honorable Judge Michael A. Hanzman and the court appointed receiver Michael Goldberg, Avison Young continues to encourage all purchase offers for the Champlain Towers South site in Surfside, Florida. The initial $120 million stalking horse bid has set the beginning bidding point for all new prospective buyers.
"We are focused on securing the highest and best possible value and contract to help the owners, survivors, and families of the Surfside collapse victims," said Michael T. Fay Principal and Miami Managing Director of Avison Young. "Leading up to the auction in February, we encourage all Surfside property inquiries and offers above $120 million."
Fay and his team, John K. Crotty, David Duckworth, Brian C. de la Fé, and Berkley K. Bloodworth, are spearheading the sale, pro bono.
The Surfside land at 8777 Collins Avenue spans ±1.88 acres or ±81,886 square feet. The offering memorandum, which includes the bid guidelines, is available for downloaded via the following link: http://properties.avisonyoung.com/surfside
For more information:
Michael T. Fay, Principal and Managing Director, Avison Young – Miami: 305.447.7842
John K. Crotty, Principal, Avison Young: 305.447.7865
David Duckworth, Principal, Avison Young: 954.938.1806
Brian C. de la Fé, Vice President, Avison Young: 305.476.7134
Berkley K. Bloodworth, Associate, Avison Young: 954.938.1804