null - Read Avison Young News Here | Avison Young US - United States
Avison Young news: Find out the latest industry happenings
Quarterly and topical research insights to help your business gain competitive edge in commercial real estate.
Avison Young negotiates lease for 99,683 square feet of industrial space in Rosemount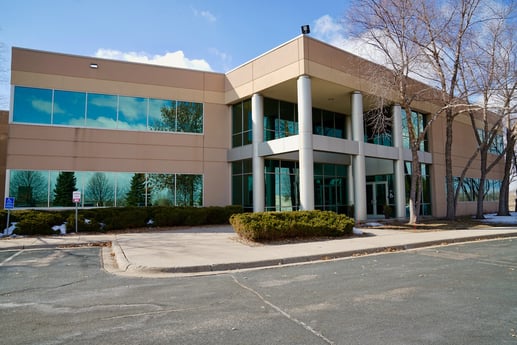 May 9, 2022
Stonebrooke Equipment, Inc. consolidates in Business Park District
Minneapolis, MN– Avison Young today announced that it has negotiated a five-year lease for 99,683 square-feet of industrial space on behalf of Stonebrooke Equipment, Inc. at 15100 Business Parkway in Rosemount, MN.
Avison Young Principals Doug Fulton and Rob Youngquist, based in the firm's Minneapolis-St. Paul office, along with Project Manager Andi Simon represented the tenant, Stonebrooke Equipment, Inc. Project Management is working with a design and construction team to manage building improvements before the tenant moves in August. The landlord, Business Parkway Building, was represented by Cushman and Wakefield.
"Stonebrooke Equipment, Inc. engaged our team to site an office and warehouse building to accommodate its expanding operations, including two of its other business entities, SnowWolf® and ToughLite®," Fulton said. "The company currently operates out of two facilities in the south metro and the location at 15100 Business Parkway was an ideal location for enabling its rapid growth and attracting top talent," added Youngquist.
Stonebrooke specializes in partnering with fleet managers and business owners to provide custom-built fleet solutions that improve productivity, efficiency, safety, and profits. The company's expertise in weight-saving solutions, including through it's own ToughLite® brand, position them as a market-leader in reducing fuel costs and increasing range.
SnowWolf® manufactures a wide range of professional-grade snow removal attachements for machinery.Its industry-leading, patented products for snow removal contractors have led to significant growth across its portfolio of North American dealers.
The industrial market is very strong in Minneapolis, as it is in other markets. The building that Stonebrooke chose to lease was available as a vacant 100,000 (sf) industrial building for 18 months. Availability, location and the ability to accommodate onsite parking for operational requirements was a huge factor in the decision process.

Avison Young creates real economic, social and environmental value as a global real estate advisor, powered by people. As a private company, our clients collaborate with an empowered partner who is invested in their success. Our integrated talent realizes the full potential of real estate by using global intelligence platforms that provide clients with insights and advantage. Together, we can create healthy, productive workplaces for employees, cities that are centers for prosperity for their citizens, and built spaces and places that create a net benefit to the economy, the environment and the community.
Avison Young is a 2021 winner of the Canada' s Best Managed Companies Platinum Club designation, having retained its Best Managed designation for 10 consecutive years.
For more information:
Media:
Business Development: