null - Read Avison Young News Here | Avison Young US - United States
Avison Young news: Find out the latest industry happenings
Quarterly and topical research insights to help your business gain competitive edge in commercial real estate.
South East office activity led by computing and software occupiers in Q2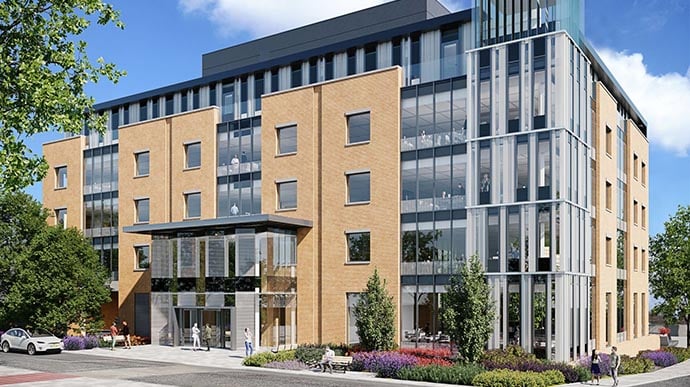 August 11, 2022
Avison Young releases latest South East Offices analysis.
Avison Young has released its latest quarterly South East update, which focuses on performance of the 10 key office markets in the south east of the UK.
Take-up highlights across SE 10 in Q2 2022
Q1 take up across our 10 key towns was 316,930 sq ft, a decrease of 30.5% on the same period last year
Town Centre 131,939 sq ft, Out of Town 183,991 sq ft
Grade A take-up amounted to 241,267 sq ft, vs Grade B take-up of 75,663 sq ft
Headline rents average £36.50 per sq ft
Most active sectors: Computing & software, science, and health & social care
Angus Malcolmson, Head of South East Offices, Avison Young, said:
"Activity across the South East office market as a whole has been characterised by a lack of consistency in H1 2022, with deals ranging significantly in size, the quality of specification and occupier sector. While Cambridge usually leads the way in terms of activity, we saw just one letting in Q1 followed by nine deals in Q2; conversely, Crawley saw five deals in Q1 (with three over 15,000 sq ft), followed by no deals this quarter.
The pandemic and lockdowns now fortunately seem behind us but return to office and hybrid workplace conversations are still ongoing, with many corporates still reviewing and adapting their approach. There is a tipping point, and we have seen signs of resilience in the South East market, but most businesses are just not there yet."
Key South East office occupational transactions in Q2 2022
Transition Bio took 12,500 sq ft at Eastbrook House, Cambridge
TechData took 51,764 sq ft at Maplewood, Basingstoke
Labcorp took 16,447 sq ft at B5 Foundation Park in Maidenhead
DentSply took 15,000 sq ft at The Heights in Weybridge
Avison Young's quarterly South East office update focuses on 10 key markets, made up of in town and out of town markets, covering the whole of the south east geographical area (Cambridge; Milton Keynes; Oxford; Basingstoke; Reading; Maidenhead; Slough; Crawley; Guildford, Woking & Weybridge; and Watford).
To read the full research update on South East offices, click here.