null - Read Avison Young News Here | Avison Young US - United States
Avison Young news: Find out the latest industry happenings
Quarterly and topical research insights to help your business gain competitive edge in commercial real estate.
Kaldox kauft City Logistik-Areal in Billbrook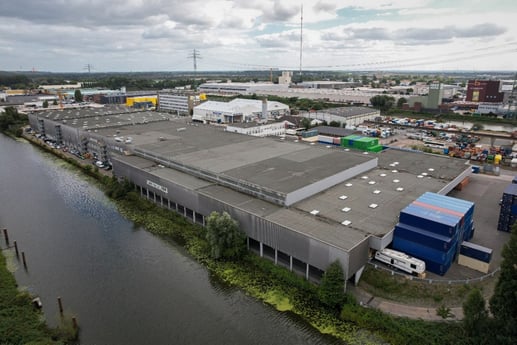 August 31, 2022
Kaldox kauft City Logistik-Areal in Billbrook
Hamburg, 31. August 2022 – Die Kaldox Group hat ein City Logistik-Objekt in Hamburg-Billbrook erworben. Bei der Transaktion war Avison Young vermittelnd und beratend tätig. Rechtlich beraten wurde Kaldox von RA Thorsten Schlegel, Bonk Rechtsanwälte, Hamburg.
Die vermietete Logistikimmobilie, befindet sich auf einem rund 41.000 Quadratmeter großem Grundstück, umfasst insgesamt rund 42.000 Quadratmeter Gesamtmietfläche und ist zu 70 Prozent vermietet. Kaldox zählt zu den Hamburger Marktführern der Assetklasse, plant eine umfangreiche Revitalisierung der Liegenschaft und erachtet den Ankauf als optimale Ergänzung für das Portfolio.
Jochen Völckers MRICS, Geschäftsführer bei Avison Young: "Diese Transaktion zeigt, dass auch bei den jetzigen wirtschaftlichen Bedingungen insbesondere Logistikimmobilien im Stadtbereich eine hohe Nachfrage erfahren und somit ein interessantes Investment darstellen. Gerade, wenn es sich wie hier, um ein Objekt mit Potenzial handelt.
Kaldox gehört zu den wenigen Investoren, die in der Lage sind, die Wertschöpfung einer solchen Immobilie durch eine langfristige Planung und Haltedauer zu generieren und damit einen Mehrwert für den Standort Billbrook zu realisieren."
Bild: Max Keller - City Logistik-Objekt in Hamburg-Billbrook