null - Read Avison Young News Here | Avison Young US - United States
Avison Young news: Find out the latest industry happenings
Quarterly and topical research insights to help your business gain competitive edge in commercial real estate.
Avison Young arranges 106,880-square-feet of leasing activity on behalf of Shelbourne in Piscataway and Bloomfield, NJ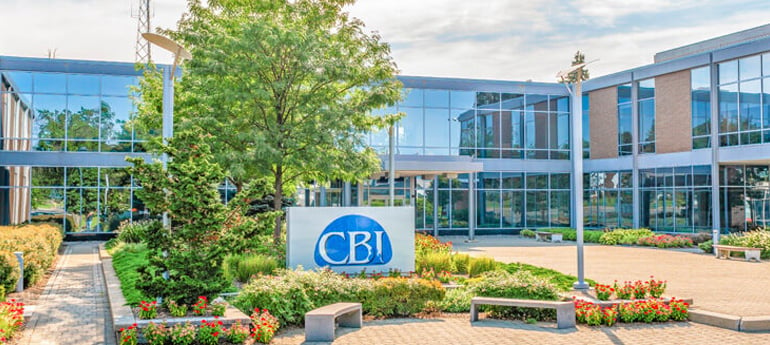 September 30, 2022
Shelbourne's portfolio and hands-on approach continues to attract premier office, flex, and lab space tenants in Northern New Jersey
Morristown, NJ
–
Avison Young has arranged more than 106,880-square-feet (sf) in new and renewed office, industrial/flex, and life sciences leases across private real estate holding company Shelbourne Global's 631,784-sf commercial portfolio in Piscataway and Bloomfield, NJ. As demand surges, Shelbourne's approach to prioritize the needs of their tenants and partnership with Avison Young has successfully resulted in a near 100 percent occupancy.
"As we continue to invest in Northern New Jersey, we're optimistic that this current influx of leasing activity represents a dynamic shift in our tenants' priorities to attract, recruit, and retain top-tier talent and easily access the logistics that will help grow their business, especially given the dynamic shifts as people continue to return to the office. In our tenant priorities, we continue to be hands-on, paying attention to their needs, and are seeing greater confidence in the future of their business through long-term leases," said Ariel Brenner, Vice President of Leasing at Shelbourne. "We continue to partner with Avison Young because they not only understand this market intimately but have been trusted advisors on how to best position our assets for success."
Aromatic Technologies, Inc., a cosmetic product manufacturing company, signed a 25,636-sf lease and Alpha Assembly Solutions, Inc., an electronic assembly development and manufacturing company signed a 61,244-sf lease at Shelbourne's 140 Centennial Avenue in Piscataway, NJ. Audio Codes, an advanced voice networking and media processing vendor, has leased 16,000-sf at 20 Kingsbridge Road, also in Piscataway. Acosta, a sales and marketing agency, inked a lease at 1515 Broad Street in Bloomfield, NJ for 20,000-sf. Avison Young's New Jersey-based Principal William McCaffrey represented Shelbourne in all four transactions as the exclusive leasing agent.
"Shelbourne's Piscataway and Bloomfield properties continue to remain competitive in the currently hot market," said McCaffrey. "We're excited to continue seeing leading and mid-market pharmaceutical and biotech companies show interest in the area. And at 1515 Broad Street, we're proud to be working with Shelbourne to help market the premier space as they work to improve the on-site amenity program to better serve their tenants."
Shelbourne's portfolio comprises of industrial, office and lab space across 80 Kingsbridge Road, 140 Centennial Avenue and 275 Centennial Avenue. The firm also owns 1515 Broad Street in Bloomfield, NJ, a class A office and flex property, which is undergoing planned improvements and enhanced amenity upgrading.
Avison Young creates real economic, social and environmental value as a global real estate advisor, powered by people. As a private company, our clients collaborate with an empowered partner who is invested in their success. Our integrated talent realizes the full potential of real estate by using global intelligence platforms that provide clients with insights and advantage. Together, we can create healthy, productive workplaces for employees, cities that are centers for prosperity for their citizens, and built spaces and places that create a net benefit to the economy, the environment and the community.
Avison Young is a 2022 winner of the Canada's Best Managed Companies Platinum Club designation, having retained its Best Managed designation for 11 consecutive years.
About Shelbourne Global Solutions
Shelbourne is a New York based company that owns and manages over eight million square feet of commercial real estate, totaling over a billion dollars' worth of assets. Shelbourne's strategy and approach has been to obtain private equity investors to primarily acquire Class A office buildings that are opportunistic and high yielding in secondary and tertiary markets. Please visit our website at www.shelbourneco.com.
F
o
r
more
i
nfo
r
ma
t
i
o
n
:
Download property photos below
MEDIA
Nathan Reyna

, Regional Media Relations & Content Specialist, Northeast: +1.917.877.1697
BUSINESS DEVELOPMENT