null - Read Avison Young News Here | Avison Young US - United States
Avison Young news: Find out the latest industry happenings
Quarterly and topical research insights to help your business gain competitive edge in commercial real estate.
468,000 SF Yeadon Industrial Center Sold with Plans to become First Class Warehouse & Distribution Center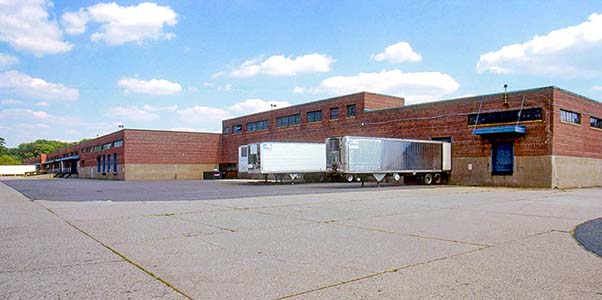 December 12, 2022
Velocity Venture Partners plans to renovate the campus and will be offering units ranging from 5,000 – 150,000sf
Philadelphia, PA

– Avison Young, Velocity Venture Partners, and Cadence Real Estate are pleased to announce the sale of 6250 Baltimore Avenue in Yeadon, Delaware County, Pennsylvania.
Velocity purchased the asset, known as the Yeadon Industrial Center, with the vision to transform it into a first-class warehouse and distribution center through a series of capital improvements. The complex was built in 1955 and was 82% occupied by 17 tenants at the time of sale. The tenant roster includes a diverse but complimentary range of industries, including construction supply tenants and last-mile distribution users attracted to the building's heavy in-fill location just 100 yards from the City of Philadelphia and six miles from Center City. Velocity plans to renovate the campus and will be offering units to the market in December 2022, ranging from 5,000 – 150,000sf.
Zach Moore, co-founder of Velocity Venture Partners, saw opportunity in the property aside from its locational attributes. "The Yeadon Industrial Center is unique in that it has modern amenities such as a great truck court depth of 125 feet, ample dock to square footage ratio with over 120 dock doors, and high ceilings of up to 26 feet. These attributes are rare for a building of this vintage, in such an incredible infill location," noted Moore.
The sale of 6250 Baltimore Avenue occurred during a turbulent time in the equity and debt markets as interest rates drastically increased during the time the property was marketed for sale. Brendan Kelley of Cadence Real Estate Advisors and Adam Gillespie of Avison Young brokered the sale. "We received offers from across the country due to the properties size and in-fill location. Velocity was unique in that they outlined a path to closing for the sellers from the start," said Kelley. Adam Gillespie added, "Now more than ever, it's important to have daily communication among buyers, sellers and debt providers to complete a transaction. Velocity excelled in orchestrating all components needed to get this closed on time and at their contracted price."
This purchase adds to Velocity's portfolio of over 8 million square feet of industrial and flex space spanning 80 buildings in Pennsylvania and New Jersey.
About Avison Young
Avison Young creates real economic, social and environmental value as a global real estate advisor, powered by people. As a private company, our clients collaborate with an empowered partner who is invested in their success. Our integrated talent realizes the full potential of real estate by using global intelligence platforms that provide clients with insights and advantage. Together, we can create healthy, productive workplaces for employees, cities that are centers for prosperity for their citizens, and built spaces and places that create a net benefit to the economy, the environment and the community.

About Velocity Venture Partners
Velocity Venture Partners is a Philadelphia-based real estate private equity firm that specializes in the acquisition and management of opportunistic industrial and flex assets in the Greater Northeast region of the United States. Founded in 2017, Velocity brings an institutional approach to their investment strategy, focusing on middle-and upper-middle market B & C Industrial/Flex-product primarily located in the SEPA/SNJ markets.
About Cadence Real Estate Advisors
Cadence Real Estate Advisors is a full-service commercial real estate investment, brokerage and advisory firm with over fifty years of combined commercial real estate experience. The principals of Cadence have represented the area's top developers and landlords in leasing, acquisitions, dispositions and asset management.