U.S. employment overview: tracking trends in real-time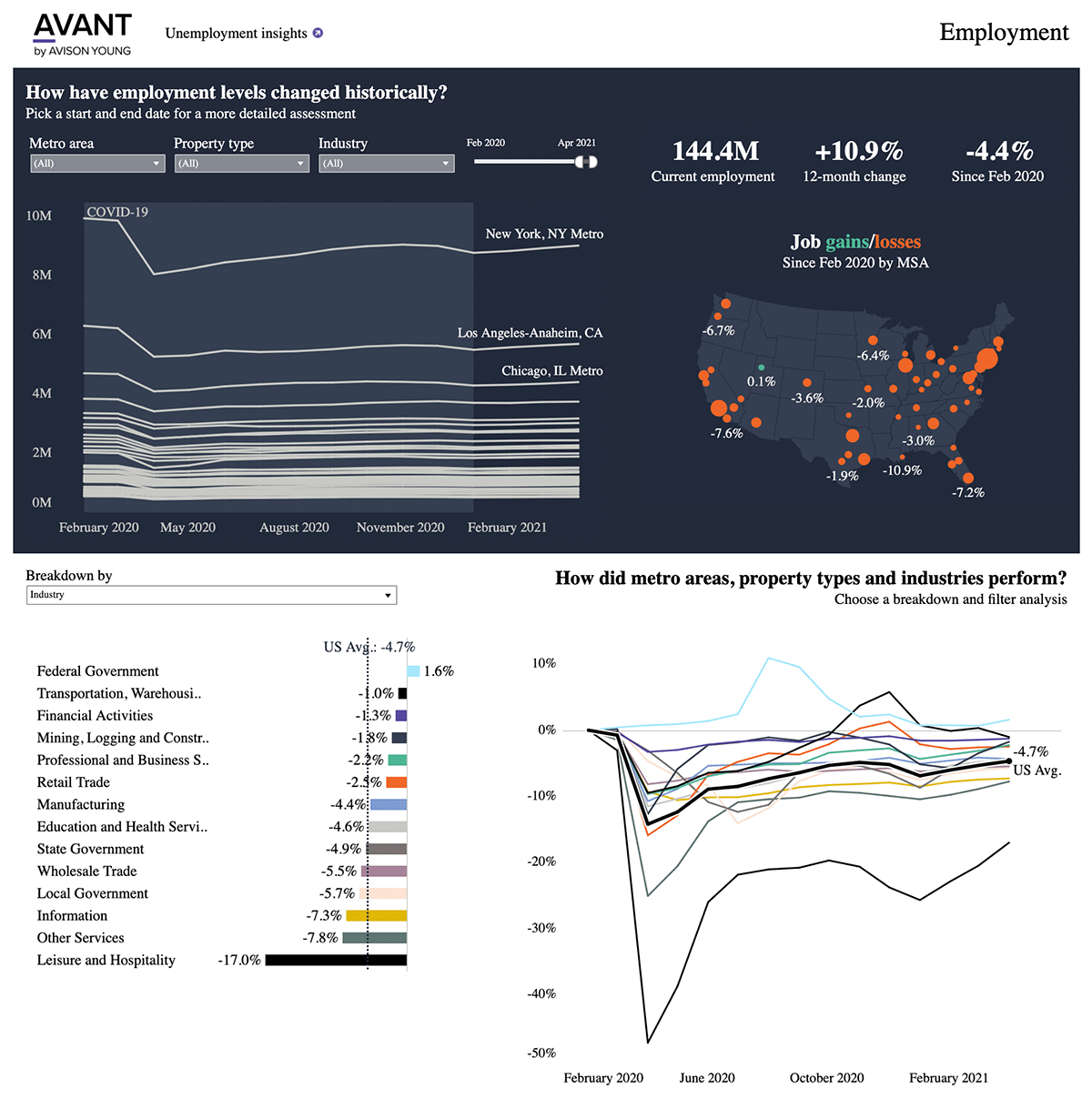 This dashboard is best viewed in a wider browser window.
The severe decline in job postings and substantial layoffs—especially in the tech sector—are indications that U.S. economic trajectory is expected to continue slowing in the coming months.
Still, some other major backward-looking economic metrics fared well. The economy added 263,000 jobs, surpassing the 200,000 additions projected by economists. Leisure and Hospitality and Healthcare and Social Assistance registered the largest job gains this month, adding 88,000 and 68,000 new jobs, respectively. However, several sectors that exhibited robust growth during the pandemic, such as Professional and Business Services and Transportation and Warehousing, reported muted job growth or job losses this month.
The November unemployment rate held steady at 3.7%. However, the changing composition of those unemployed workers indicated economic weakness, as the percentage of unemployed workers that suffered temporary or permanent job loss rose from 45.2% in October to 46.4% in November. This trend was partly driven by substantial layoffs in the tech sector, which totaled more than 51,000 in November after averaging less than 7,000 per month throughout the pandemic.
Through these trends, the Federal Reserve is continuing to make progress fighting inflation. In November, the year-over-year seasonally adjusted inflation rate fell 70bp to 7.1%, a major drop that may lead the Federal Reserve to pursue less aggressive rate hikes in the coming months. However, the inflation rate continues to outpace wage growth in major employment sectors, eroding purchasing power during the holiday season.