Sightlines - United States
Continued supply chain disruptions cause new Halloween fright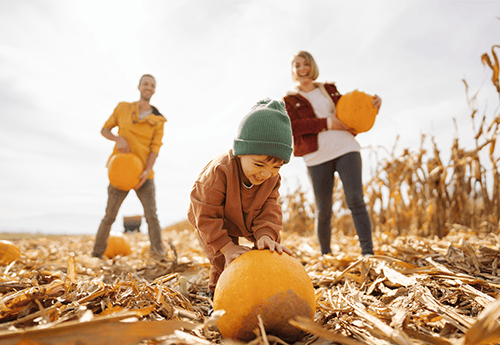 October 1, 2021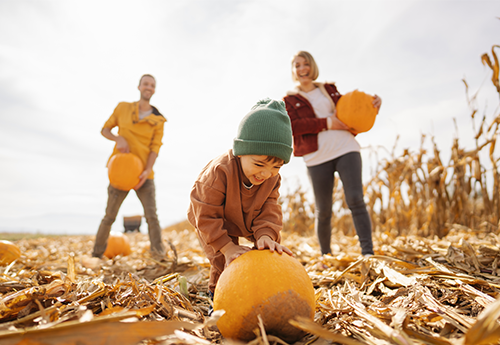 Just as we emerge from the Back-to-School supply chain disruption that stalled backpack and computer deliveries, we head into the Halloween season. What is typically a fun-filled time of candy and costumes is turning into a haunting experience for many retailers and shippers. In this issue, we examine how continued port delays and labor issues are impacting the flow of goods into what is projected to be a $10.14 billion spending spree. It is a little frightful, but don't fret; many creative minds are at work trying to satisfy a dramatic surge in consumer demand.
Best,
Erik Foster
A scary Halloween as port congestion looms
The Halloween season is looking a little frightful for retailers this year, as supply chain disruption, port congestion and labor shortages bring the flow of merchandise to a slow crawl in many parts of the country. This news comes at a time when consumer spending on goblins, ghosts, witches and overall Halloween décor is expected to reach record levels.
According to the National Retail Federation's annual survey by Prosper Insights & Analytics, consumer spending on Halloween merchandise is expected to reach $10.14 billion this year, an increase from $8.05 billion in 2020. This year's projected expenditures breaks out to include $3.3 billion for costumes, $3 billion for candy, and nearly $4 billion for decorations and greeting cards. While the demand is there, there are concerns about how the flow of goods will impact retailers, particularly those with "pop up" stores that have a short window for generating revenue.
As supply chain disruption continues to impact the broader economy, a confluence of factors is slowing the delivery of everything from costumes to household decorations to candy corn. Port congestion is at an all-time high and the supply of containers remains dislocated. In many cases, the labor shortage is compounding the problem, as trucks loaded with merchandise sit for days at some ports, waiting for drivers to deliver them to the stores.
Some retailers are already feeling the pain of the projected Halloween volatility. Home Depot sold out of yard decorations in the summer while Spirit Halloween is projecting a slowdown in goods being delivered to their temporary stores. While the company announced that it expects to receive the needed goods by October 31st, that type of delayed timeline could adversely impact revenue during their already short selling season.
A recent review by FreightWaves shows how the backlog of shipping containers in July and August paved the way for the delays in Halloween deliveries. And, import volumes show that Spirit Halloween was preparing for an enormous season this year. Their heavy reliance on the Los Angeles and Long Beach ports, which are seeing massive delays, could threaten their ability to keep shelves and online supplies stocked.
The congestion in the U.S. port system is just one part of the overall problem, however. Once the merchandise does clear the port, there are other delays with moving the items via truck and rail. A process that would take days to complete is sometimes stretching into weeks and months.
A closer look at port congestion
A look at West Coast port activity shows that cargo volumes have been growing for months and backlogs have reached a record level, with no end in sight. There is a 60% increase in the inbound and outbound ratio in those ports, surpassing pre-pandemic levels and creating excessive strain on the ports heading into Halloween and the larger November/December holiday shopping season.
These volumes reached levels not seen since the onset of the pandemic when global supply chains buckled under the weight of panic buying amid factory closures.
The Port of Long Beach has broken monthly records in 12 of the last 13 months, processing 5.5 million TEUs through July. This is a 32% year-over-year increase. The Port of Los Angeles has processed 6.3 million TEUs in the 2021 calendar year.
A few weeks ago, 56 cargo ships were in a holding patterns off the ports of Los Angeles and Long Beach, which together service about one-third of overall imports in the U.S. and are the main source of U.S. imports from China. Containers sitting at ports or in terminals exceed 30 days in some locations, according to FreightWaves. In addition, some shippers have seen delivery schedules slip six to eight weeks longer. One factor contributing to the delays is the predominance of larger ships today than in the past. These ships take longer to unload and then require more trucks, trains and warehouses to move and store the merchandise.
On the East Coast, there were 24 cargo ships and oil tankers recently waiting in line off the coast of Long Island, NY. The story is similar in that region, as surging consumer demand and a shortage of workers at the ports caused long delays in ships being processed through the ports.
This comes at a time when cargo volume has increased significantly. Avison Young research shows that cargo volume at the ports of New York and New Jersey increased 42.1% year-over-year at mid-year 2021. When examined over a five-year period, the volume is up by 31.4%. Also, a rise in inflation has raised costs across the supply chain, including freight, wages, and raw materials.
Port Houston benefits from disruption
One beneficiary of all the disruption is Port Houston, a Gulf Coast port that is seeing record cargo volumes that are outpacing other ports and creating a competitive advantage for the region. According to Bisnow, August was Port Houston's best month on record, with the port handling 320,086 TEUs, a nearly 30% increase year-over-year. The port has not seen significant port congestion and has become a haven for companies looking to expand their U.S. distribution networks outside of the challenging West Coast port system.
Across the U.S., some port authorities are responding to the congestion by expanding their container slots in hopes of alleviating some of the congestion. The Georgia Ports Authority (GPA), for example, is adding 10,000 new container slots in Savannah's Garden City Terminal by the end of 2022.
The plan involves purchasing adjacent land and a phased approach to building out the new facilities, with capacity increasing starting in early 2022 and continuing into year-end.
According to Supply Chain Dive, businesses are taking extraordinary steps to try to mitigate port congestion and push through as much merchandise as possible. Shippers are booking in advance even if it translates to higher costs. Carriers are doubling orders for container ships and logistics firms are adding drayage surcharges at ports in Long Beach and Los Angeles. Some businesses are also shifting cargo routes to East Coast, Gulf and Pacific Northwest ports in an effort to avoid the West Coast port congestion.
The Halloween season is off to a rocky start from the supply chain perspective, but all hands are on deck to try to keep the flow of goods moving and support this record consumer demand. The results may provide a glimpse into what the industrial sector can expect for the next cascade of activity, as holiday shopping starts to ramp up in November.
Sources: Bisnow, Business Insider, CNBC, Freight Waves, Journal of Commerce, Supply Chain Dive
Click the image for Economic Indicators