Sightlines - United States
Supply chain disruptions – Impacts on auto industry & recreation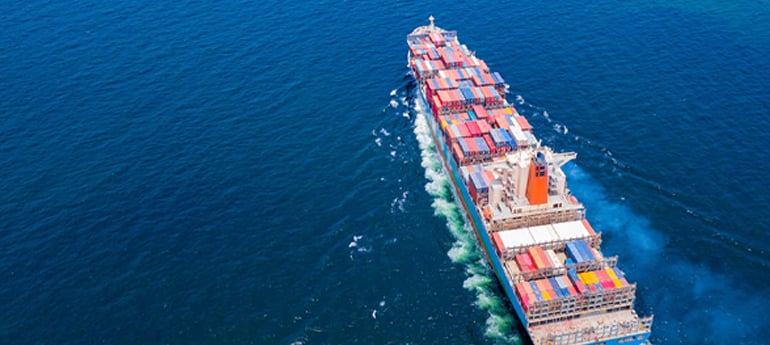 October 15, 2021
As we continue to monitor the impact of ongoing supply chain disruption, this week's newsletter looks at volatility in the automotive industry, along with other consumer-oriented sectors that have experienced a surge in demand during the pandemic. We look at how outdoor equipment, bicycles, at-home fitness and other recreation sectors are trying to balance the supply-demand equation through these challenging times.
Best,
Erik Foster
+1 312.273.9486

Port disruption continues to impact multiple sectors
Supply chain disruption continues to reverberate across many industries, slowing the flow of parts to the automotive industry, as well as many other consumer-facing sectors that previously saw a boost in activity during the pandemic. The automotive industry has been through a rough stretch that started with a pullback in semiconductor chip orders during the initial lockdowns. Subsequent winter storms in Texas, a factory fire in Japan and COVID-19 outbreaks in Asian factories exacerbated the problems.
In recent months, disruptions have expanded into automotive parts such as shock absorbers, batteries and the chemicals that are used to paint automobile exteriors, resulting in supply shortages.
Recent forecasting on light vehicle production shows that 2021 could see a 6.2% slowdown, which translates to 5 million fewer vehicles. This follows losses of millions of production units in the first three quarters of 2021 -- and forecasts of a 9.3% cut in production (8.4 million vehicles) for 2022.
Outdoor gear, exercise craze stresses manufacturers, suppliers
While the auto industry has been in the spotlight for many months, there are many other industries grappling with disruption and product shortages. Covid lockdowns provided the opportunity for people to explore the outdoors and get active with friends and family which lead to a spike in demand for outdoor gear and equipment, such as tents, sleeping bags and related items. However, the outdoor recreation sector is also experiencing a shortage of products and parts, including zippers needed for sleeping bags while the demand for camping equipment continues to surge. A review of searches on Amazon's U.S. platform in the Spring of 2021 showed demand for sleeping bags jumped by nearly 75%.
Indoor exercise equipment is following a similar supply chain trajectory as outdoor recreational equipment. One early benefactor of consumers' pent-up demand for exercise options was Peloton, the high-end home fitness company. That surge in demand was followed by a costly treadmill recall, however, that also added significant reverse logistics costs at an inopportune time.
Peloton and other companies have turned to more costly delivery options as a way to keep products moving and satisfy consumer demand. At mid-year, the company announced plans to spend an additional $15 million in expedited shipping expenses for the third quarter, after previously allocating $100 million to boost delivery with air freight and expedited ocean delivery methods. That strategy appeared to have paid off, as the company lowered wait times and was able to deliver more products and reduce its inventory backlog.
According to Supply Chain Dive, Peloton's connected fitness segment saw a 140% year-over-year increase in revenue as a result. However, margins declined 1,593 basis points, partly due to shipping expenses.
No new bike for holiday season?
Many global bicycle manufacturers are reporting major delays in parts deliveries that are putting a strain on sales. As the industry is almost totally dependent on foreign imports, the volatility of factory closures in Asia and an uneven flow of goods moving through the ports has been significant. While the bike frame production has been smooth, the delay in receiving wheels, saddles and other parts is significantly impacting production.
Many consumers have been all-in on bicycles, with some spending $1,000 to $5,000 or more on specialized equipment. Shoppers are seeing a significant shortage of bicycles at the retail level, with businesses such as Dick's Sporting Goods showing an uneven flow of merchandise and online notifications about products being in limited supply.
Some bicycle manufacturers and retailers are considering changes to their supply chains to help work around these issues, including reexamining their reliance on just-in-time inventory and looking for ways to boost warehouse inventory without it impacting consumer pricing. There also are new, direct-to-consumer businesses that are attempting to cut through some of the disruption and deliver bicycles to the consumer. The downside with that approach, however, is the inability to test ride the bikes before buying them.
All of this disruption is impacting the bottom line for some businesses. Halfords, U.K.'s largest bicycle retailer, announced that sales were down by more than 20% year-over-year in a 20-week period ending in late August. Halfords also sells car parts and auto accessories, so the company is experiencing the supply chain pain on multiple levels. Among the problems are factory production constraints, the rising cost of raw materials, freight disruption, and labor shortages impacting drivers and port workers.
As businesses shift and turn to offset disruption, some are forecasting slower sales or are taking creative measures to adjust their freight options. Many are taking the long view that stretches into 2022, with hopes for a "return to normal" occurs sometime in the near future.
Sources: Auto News, Bicycle Retailer, CNBC, Forbes, Supply Chain Dive
Click the image for Economic Indicators