From pop-up container yards to structural shifts in the trucking industry, flexibility is helping drive change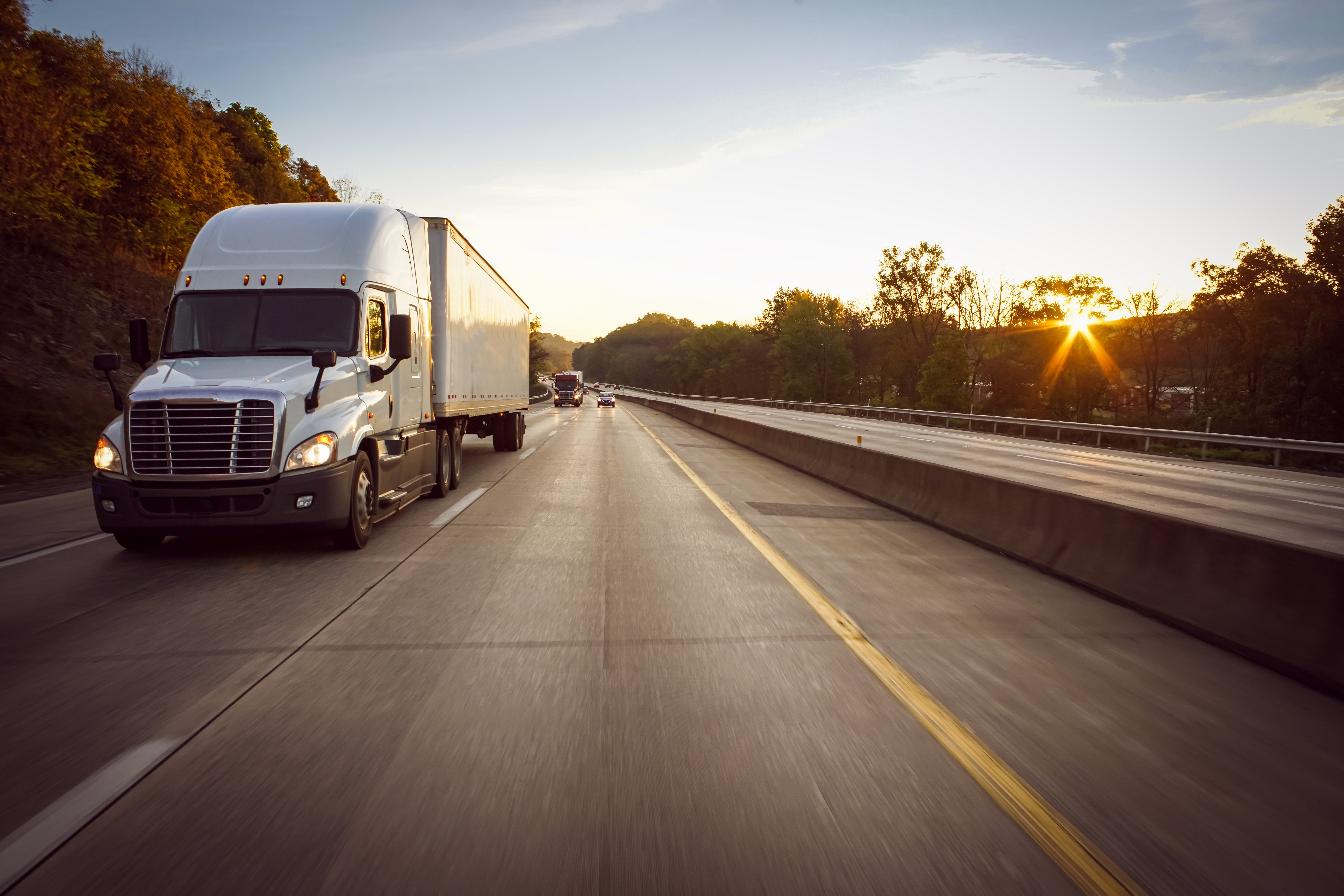 March 4, 2022
As strong consumer demand continues to push the capacity of transportation and logistics providers, we take a look at some unique solutions in the works across many U.S. ports. From pop-up container yards to help ease congestion to creative ways to attract more truck drivers, there are many efforts in the works to help keep the nation's supplies moving through the system.
Best,
Erik Foster
Principal
Head of Industrial Capital Markets
[email protected]
+1 312.273.9486
Pop-up container yards: No longer just a temporary fix at the ports, but a permanent release valve
The concept of pop-up stores has become a common solution for vacant retail space, particularly at Halloween. The industrial sector is now taking a page out of the retail playbook in an effort to ease port congestion.
A shortage of space to process imports has created ongoing congestion over the last year and is considered a significant issue for exporters, as the inefficient movement and storage of empty containers slowed movement through the ports. California recently announced plans to lease three armories, two fairgrounds and a former prison to a company that plans to use them for pop-up container yards to ease congestion at the San Pedro Bay ports.
Chunker, a national firm that connects companies with available warehouse space, recently announced that it will expand its container yard business with those six sites, which could handle about 20,000 containers of storage. These container yards are designed to reduce the wait time for motor carriers, shorten the container turnaround time, and boost overall flow through the ports. Many are expecting that the efficiencies gained at the ports will help lower shipping rates and offset any additional trucking fees for transporting goods to container sites that are spread out away from the port facilities.
This news follows the announcement that The Port of Oakland plans to open a 25-acre pop-up container yard outside the port facilities. That port is a top location for exports from California's agricultural industry. The goal is to improve truck turn times and free chassis for exporters.
The Georgia Port Authority is planning to turn five inland facilities in Georgia and North Carolina into pop-up container yards. The Port of Savannah will then transfer containers there by truck and rail to help goods flow more quickly and efficiently. The yard will be able to handle more than 500,000 containers in a year.
Also of significant scale, the Port of Long Beach is turning 65 acres into a pop-up yard capable of handling 750,000 TEU annually.
A look at rising trucking costs
While these efforts to ease congestion are expected to relieve pressure at the ports, there are other issues pushing back against this strong e-commerce demand for products and supply chain optimization efforts. The persistent shortage of truck drivers is causing its own disruption, with capacity constraints prompting some firms to get creative to keep goods flowing and minimize the impact of escalating spot shipping rates.
The trucking industry is seeing record profits, due to surging freight volumes from a revived economy and overheated consumer demand for e-commerce purchases. Shipping costs and times are on the rise, and the shortage of truckers is only part of the story. To stabilize the supply chain, shippers and 3PLs will need more inventory, more space, and more trucks.
Many trucking companies are having a difficult time bringing on enough new drivers and equipment to meet demand, which is putting additional pressure on already skyrocketing rates. One trucking company told DC Velocity that their average weekly revenue increased by 18% year-over-year in the fourth quarter of 2021, while their average number of trucks in operation was down 5.3%.
Some experts say the industry is short about 90,000 truck drivers and companies are competing for the same workers with many other business sectors. Some trucking companies are increasing pay and benefits to help attract truckers, while others are creating flexible schedules with routes that allow drivers to stay close to home more often and have a more typical work and family life.
And, XPO Logistics has also added a driver's training school that operates from 130 locations, recruiting dock workers and others to help fill the need for drivers. Currently, the minimum age for a truck driver to cross state lines is 21, but there is a new federal pilot program created under the infrastructure legislation package to lower that threshold to 18 for commercial drivers that are also under experienced supervision.
Much of the trucking industry woes are fueled by the tremendous growth in e-commerce and the demand that places on deliveries. Demand for e-commerce deliveries is expected to continue at a robust pace, despite driver shortages and bottlenecks at the ports. Some 3PLs, such as XPO Logistics, are investing in more industrial real estate so they can increase inventories within the U.S. XPO plans to add 900 new docks doors by 2023 across its network, for example. The company also owns a trailer manufacturing facility and is investing heavily to increase production.
Automation to the rescue?
Some companies are also turning to increased automation during this period of surging demand. Autonomous vehicles are being tested in many U.S. cities and on college campuses to support FedEx, Chipotle, Domino's and others. Automation could make deliveries of small items, such as groceries and prescription drugs, easier and less expensive. These efforts are seen as long-term solutions with some short-term benefits, however, as they will likely take years to test, develop and fully implement.
The impact on long-haul trucking is still less defined, although continued tests and successes are keeping investment levels and interest high. Just last month, C.H. Robinson Worldwide announced a new partnership with autonomous trucking company Waymo.
Collectively, many of these innovative strategies and new reactions to ongoing supply chain challenges are helping create incremental progress. But they are also providing opportunities, from location identification and investment in land sites that have optimal characteristics for container yards to new technology reducing pricing friction and increasing transparency in trucker pay and freight brokerage.
Sources: DC Velocity, Supply Chain Dive, Transport Dive
Click the image for Economic Indicators.