The week ahead for March 14, 2022: Rising prices, raising rates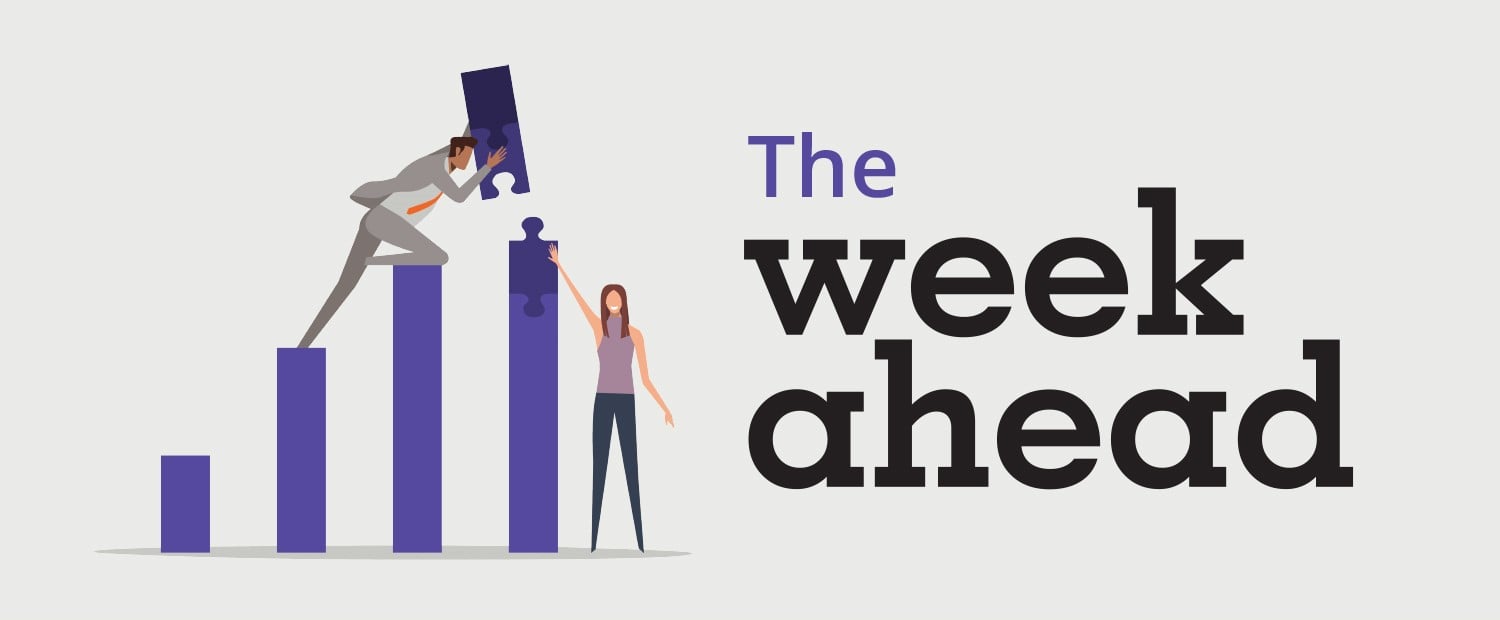 March 14, 2022
What to watch out for in the US economy this week
The latest news
A still-tight labor market, rising prices, and falling consumer confidence headlined last week's economic news. Meanwhile, commodity and equity markets began to stabilize as it became apparent that the war in Ukraine will not end quickly. After climbing above $130 per barrel, Brent crude settled down to between $110-115 per barrel by the end of the week. Stocks were also volatile, with the major indices ending the week down 2-4 percent (they are down double-digits for the year).
Consumers face a confusing set of circumstances. On the one hand, the job market remains robust. There were over 11 million job openings in January, only slightly fewer than the all-time high set the prior month. With the quit rate also remaining at a near-record high of 2.9 percent, workers can evidently afford to be choosy.
But on the other hand, higher prices are putting a dent in wallets. Gasoline averaged $4.34 per gallon last week, up about $0.80 since Russia's invasion of Ukraine (and over $2.00 since the beginning of 2021). This drove headline inflation to a year-over-year rate of 7.9 percent in February, with core prices advancing 6.4 percent. Inflationary concerns are now impacting consumers' long-term outlooks, a major factor behind the drop in consumer sentiment from 62.8 to 59.7, its lowest point since 2011.
All this adds up to more uncertainty, which has led most economic forecasters to reduce GDP growth estimates for the year.
Happening this week
TUESDAY, MARCH 15
Measure: Producer Price Index, month-over-month for February
Previous: 1.0%
Expectation: 1.0-1.1%
The prices paid by producers are a leading (if more volatile) indicator of those paid by consumers. This week's figures are expected to show no let up in inflationary pressures.
WEDNESDAY, MARCH 16
Measure: Retail Sales, month-over-month for February
Previous: 3.8%
Expectation: 0.4-0.7%
After a big increase in January, a more moderate rise is anticipated for February. However, a post-Omicron surge in in-person services and hospitality could drive the number higher.
Measure: Fed Interest Rate Decision
Previous: 0.25%
Expectation: 0.5%
The Federal Funds Rate has been at a pandemic-era (and historical) low of 0.25% since early 2020, and Fed Chair Jerome Powell has already said that the U.S. central bank will raise it this month. The only question is whether the Fed reacts to persistent inflation with a 50 bp increase. Economic uncertainty caused by the war in Ukraine will likely mean an increase of only 25 bps.
THURSDAY, MARCH 17
Measure: Weekly Initial Jobless Claims
Previous: 227,000
Expectation: 222,000
Initial claims rose to 227,000 last week, 15,000 more than expected. Labor market observers expect slightly fewer this week.
Measure: Building Permits, February
Previous: 1.899M
Expectation: 1.85-1.86M
Measure: Housing Starts, February
Previous: 1.638M
Expectation: 1.68M
Labor and material shortages have held back housing starts, keeping supply constrained and propping up prices. Little change is expected this month.
FRIDAY, MARCH 18
Measure: Existing Home Sales, February
Previous: 6.5M
Expectation: 6.10-6.18M
Home sales rose unexpectedly in January despite slight increases in mortgage rates. Limited inventory and high prices will be a limiting factor on sales in the near term.
For further information please contact:
Phil Mobley, Director, US Insight