Foreign investment in industrial real estate picks back up, with new shifts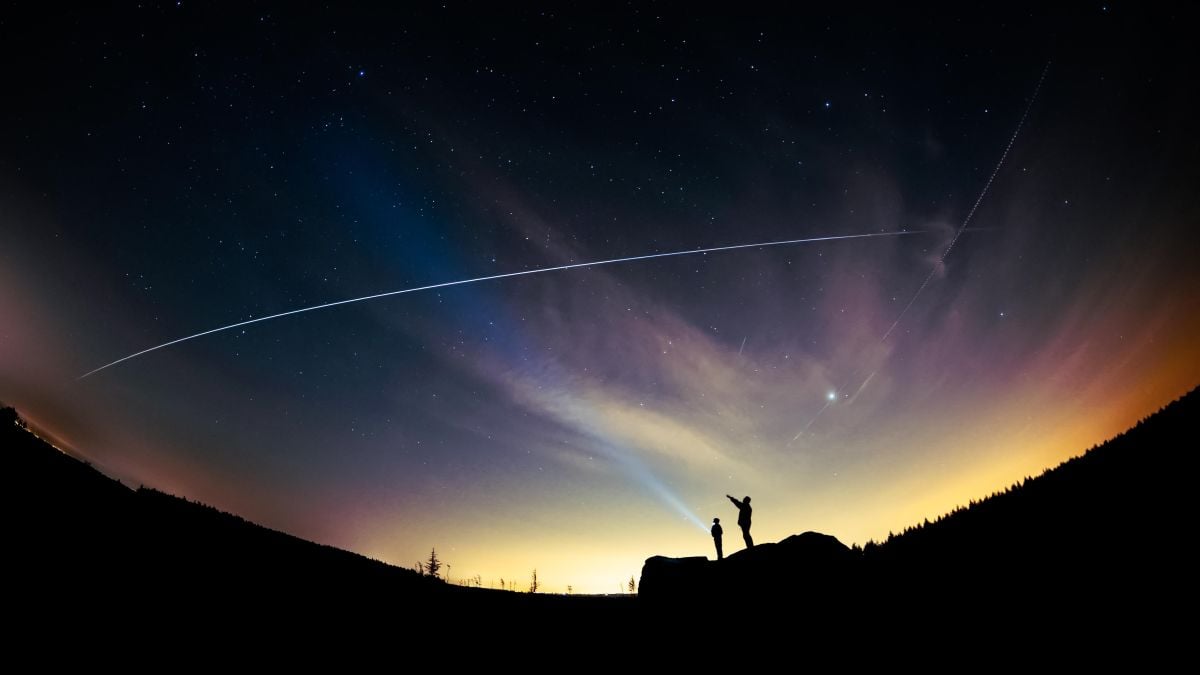 April 1, 2022
After a slowdown during the early days of the pandemic, foreign investors are back in force and focused heavily on the industrial sector. Our internal analysis shows a notable uptick in activity at the end of 2021, with some interesting shifts in asset class allocation and geographic preferences. Check out this week's newsletter for more on how foreign investment is shaping the capital markets landscape.
Best,
Erik Foster
Principal
Head of Industrial Capital Markets
[email protected]
+1 312.273.9486
Industrial is in top spot as foreign investment returns in force
After a pullback in activity during the pandemic, foreign investment in commercial real estate was back in full force at the end of 2021, albeit with a few shifts. The good news for industrial property owners is that the sector continues to be a top choice for foreign buyers, as they look to capitalize on the growing importance of e-commerce and logistics assets and the perceived financial stability that the asset class has created.
According to Real Capital Analytics (RCA) research noted in the Wall Street Journal, total foreign investment volume across all commercial asset classes in 2021 reached $70.8 billion, part of the overall $809 billion invested by foreign and domestic sources.
The 2021 level of foreign investment was the highest since 2018 when $94.6 billion was transacted and nearly double that of 2020 when investors retreated to focus on their own domestic concerns during the height of the pandemic. Travel restrictions also played a part in the lower sales volumes for 2020 and the first half of 2021. As travel limitations were lifted and much of the world returned to a semblance of normalcy, foreign investment levels increased in the second half of 2021.
A customized review of RCA research by Avison Young – focusing on U.S. industrial properties that sold for $2.5 million or more -- showed that foreign investors, led by large institutions, purchased $64.1 billion of assets in 2021, up from $32.9 billion in 2020 and $40.6 billion in 2019. Most notable was the increase from the high-water mark of $50.2 billion set in 2018. The percentage share of industrial sales across all asset classes also rose. During 2021, foreign entities accounted for 10% to 14% of the industrial sales, depending on the quarter. In 2019 and 2020, the percentage ranged from 6% to 14%.
While the industrial sector has experienced significant disruption from global supply chain woes, labor shortages and rising material costs, those headwinds are not enough to offset the macro trends that support continued investment in large logistics and e-commerce portfolios, last-mile warehousing assets, and other industrial properties. Fundamentals remain strong across the country, with occupier demand and tempered supply continuing to push vacancies below 3% in many markets. While the multifamily sector continues to show solid results, office and retail continue to lag behind, due to the changing dynamic from the pandemic that are shaping those sectors.
A look at multifamily, retail and office
The increase in activity from foreign investors also includes some shifts, including industrial moving ahead of multifamily to reach the top position in 2021. Multifamily recording $56.3 billion in sales from foreign investors, up from $40.4 billion in 2020.
The retail sector continues to experience the largest pullback by foreign investors, with $7.7 billion in property sales in 2021 compared with $12.3 billion in 2020 and $58.9 billion in 2019, according to RCA. Shifting consumer buying patterns that are making industrial more attractive to investors continue to have a negative impact on this sector.
Office properties in central business districts, which have traditionally been a favorite of foreign investors, also saw a drop, moving from a 25% to 32% share of the foreign investment pie in 2019, when sales to foreign investors totaled $61.1 billion to a 17% to 24% share in 2021, when sales dropped to $28.9 billion. With work-from-home shifts and continued uncertainty around companies returning to pre-pandemic office occupancy, investors continue to exercise caution in the office sector as well.
One constant in the 2021 research is Canada's position as the top foreign investor in the U.S. industrial sector, with a 37.6% share for 2021 with $2.69 billion, a 112% increase year-over-year. Entities from Singapore invested $1.56 billion, a 21.8% share of the total.
Investment shifts away from gateway markets
According to an investment research review by Deloitte, foreign investment activity across all asset classes has also shifted geographically over the past several years, moving away from six major U.S. gateway markets -- Boston, Chicago, L.A., New York, San Francisco and Washington, D.C.
Since the second quarter of 2020, those gateway markets received only 27% of foreign investment, down from around 50% in previous years, going back to 2001. Some of that differential has shifted to other primary markets as well as secondary and tertiary markets. These figures align with the trend in investors following the pandemic-era movement out of major metros and the correlating population shifts. Growing population hubs such as Dallas, Charlotte, Denver and Nashville are attracting additional attention from investors across all asset types. Those population shifts have also benefitted the industrial sector, as more consumers flocked to growing secondary markets during the pandemic and helped increased the overall demand for ecommerce and logistics related facilities.
The rebound in foreign investment activity presents multiple opportunities for sellers looking to maximize their exposure on a global scale. Properties tied to strong population centers and core industrial markets continue to be a top draw for investors of all types – and can particularly resonate with foreign investors as they are regaining their presence in the U.S.
Click the image for Economic Indicators.