Industrial REIT performance underscores continued sector resiliency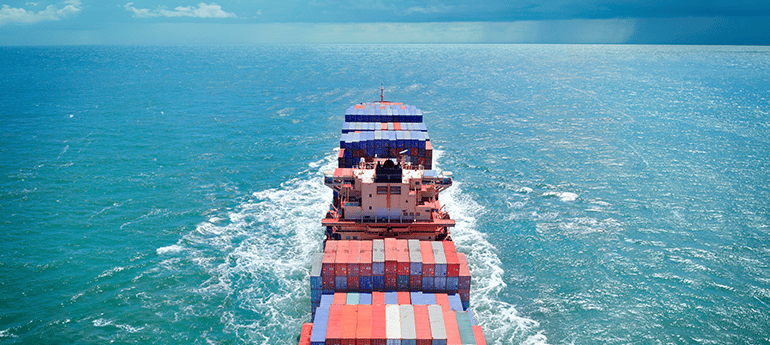 April 28, 2022
A review of first quarter REIT performance provides an interesting look at how the industrial real estate sector is faring and what's ahead as investors try to increase scale and geographic positioning in today's competitive marketplace. From global investors to those focusing on strong U.S. growth markets, the returns are highly positive -- and underscore the industrial sector's continued resilience.
Best,
Erik Foster
Principal
Head of Industrial Capital Markets
[email protected]
+1 312.273.9486
REIT performance
First quarter 2022 earnings reports for various industrial REITS reinforce the ongoing investor strength of the industrial market, as logistics and warehouse properties continue to deliver strong returns despite shifting economic forces. A review of several REITs shows strong income and rental growth and close to full occupancy levels across most portfolios.
Prologis expects 22% annual rent growth in US
According to San Francisco-based Prologis (NYSE: PLD), the need for supply chain resilience continues to drive demand despite current economic and geopolitical risks. The company recently revised its annual rent growth projections to 22% in the United States, an 11% increase from the fourth quarter of 2021. First quarter earnings per diluted share was $1.54 compared with $0.49 for the first quarter of 2021.
Prologis, which is benefitting from robust demand for warehouse space, also reported a 97.4% occupancy rate and 52.2 million square feet (msf)of leases commenced during the quarter. It has a 49-msf operating portfolio and 3.2 msf of development in the works. Tenant retention level are around 75%. With a well-positioned portfolio, irreplaceable land bank and strong investment capability, the company expects to continue to outperform market projections.
Duke Realty Corporation (NYSE: DRE), the largest domestic-only logistics REIT, reported record occupancy and significant leasing on properties in the development pipeline for the first quarter.
The Indianapolis-based company reported 7.7 msf of leasing for the quarter, leading to 99.1% occupancy of in-service assets and 99.4% for stabilized assets. Of the total 5.6 msf of speculative development projects delivered over the last 12 months, 5.3 msf of space has been fully leased. Rent growth on second generation space was 49.2% on a net effective basis and 29.5% on a cash basis, which are record levels for the company. These factors drove up year-over-year same-property net operating income by 7.3% on a cash basis.
Duke Realty started eight new speculative projects, with an estimated cost of $339 million, during the quarter. Building acquisitions totaled $34 million and dispositions and joint ventures totaled $325 million for the quarter. The company has more than $800 million of development land, with more than 90% of it in coastal Tier One markets.
Southern California infill drives industrial earnings
Rexford Industrial Realty, Inc. (NYSE: REXR), which focuses on Southern California infill markets, has been on a notable acquisition spree, closing on $2 billion in investments in 2021 and then continuing with another $457.7 million in the first quarter of 2022. The first quarter acquisitions included 17 properties with 1.5 msf of space and 13 acres of land for near-term development.
The properties were in Long Beach, Chatsworth, the Inland Empire, Los Angeles, and other Southern California markets. According to GlobeSt, the firm acquired 85% of its properties in off-market deals -- a key company strategy -- or through transactions that were lightly marketed. This approach has enabled Rexford to generate above market returns. Rexford reported net income of $43.9 million (27 cents per share) in the first quarter, a figure that nearly doubled from $24.9 million for the previous quarter. The Los Angeles-based REIT posted revenue of $140.8 million for the first quarter.
Rexford also reported that first quarter 2022 leasing activity reflected strong tenant demand, with 89 leases executed totaling 867,395 square feet (sf). The same property portfolio occupancy was at 99.3%. This activity reinforces the strength and resiliency of the Southern California industrial market, which ranks as the fourth strongest industrial market in the world. Rexford also has an additional $500 million of investment under contract and predicts continued cash flow growth and value creation.
First Industrial Realty Trust (NYSE: FR), which is also active in Southern California as well as other major industrial and land constrained markets, reported a 14.4% net operating income increase for the first quarter. Their results reflect higher average occupancy, increases in rental rates on new leases and renewals, and other factors. The Chicago-based company signed approximately 72% of 2022 rollovers at a cash rental rate increase of 20%.
First Industrial started five developments during the first quarter, totaling 1.3 msf and with an estimated investment of $168 million. Those properties ranged from 105,000 to 451,000 sf and are in the Lehigh Valley, Denver, Chicago, the Inland Empire and South Florida markets.
The company also acquired three sites in the Inland Empire and one in Northern California for $55 million that can support as much as 710,000 sf of development. The firm has a total of $751 million of estimated investment, totaling 6.3 smsf, planned for the second quarter.
Other REITS expand geographically, through acquisitions
Other REITs are seeing notable returns on investments in U.S. population growth markets -- such as the Sunbelt states. Growing population centers in Florida, Texas, Arizona and North Carolina continue to attract investors such as EastGroup Properties, Inc. (NYSE: EGP). The Jackson, MS-based company focuses on Sunbelt markets where distribution facilities are clustered near major transportation corridors in supply chain constrained submarkets. The targeted space requirement are 15,000 to 70,000 sf.
Eastgroup reported that same property net operating income increased 8.5% year-over-year, on a cash basis, for the first quarter. The operating portfolio was 98.8% leased and rental rates increase an average of 33.5%. The company is active in Arizona, Florida, North Carolina, South Carolina and Texas.
In the first quarter, Industrial Logistics Properties Trust (Nasdaq: ILPT) completed the $3.8 billion acquisition of Monmouth Real Estate Investment Corporation, an acquisition that was designed to help ILPT increase scale and expand into new geographic markets. The company reported first quarter weighted average rental rates that were 27.9% higher than the prior rates for the same space, noting the persistent demand for industrial assets across the country. Same property occupancy levels edged up slightly to 99.3% from 99.2% in the fourth quarter.
This review of REIT activity reflects the many positive signs in the market, as robust demand continues to drive strong rent growth in many markets and attracts a variety of capital sources. Heading into mid-year, Avison Young will continue to track REIT performance as an important indicator of market activity and future growth opportunities.
Click the image for Economic Indicators.
Sources: Duke Realty, First Industrial Realty Trust, ILPT, GlobeSt, Prologis, Rexford Industrial Realty