The week ahead for May 23, 2022: Jobs, housing markets approach a simmer while consumers rebalance spending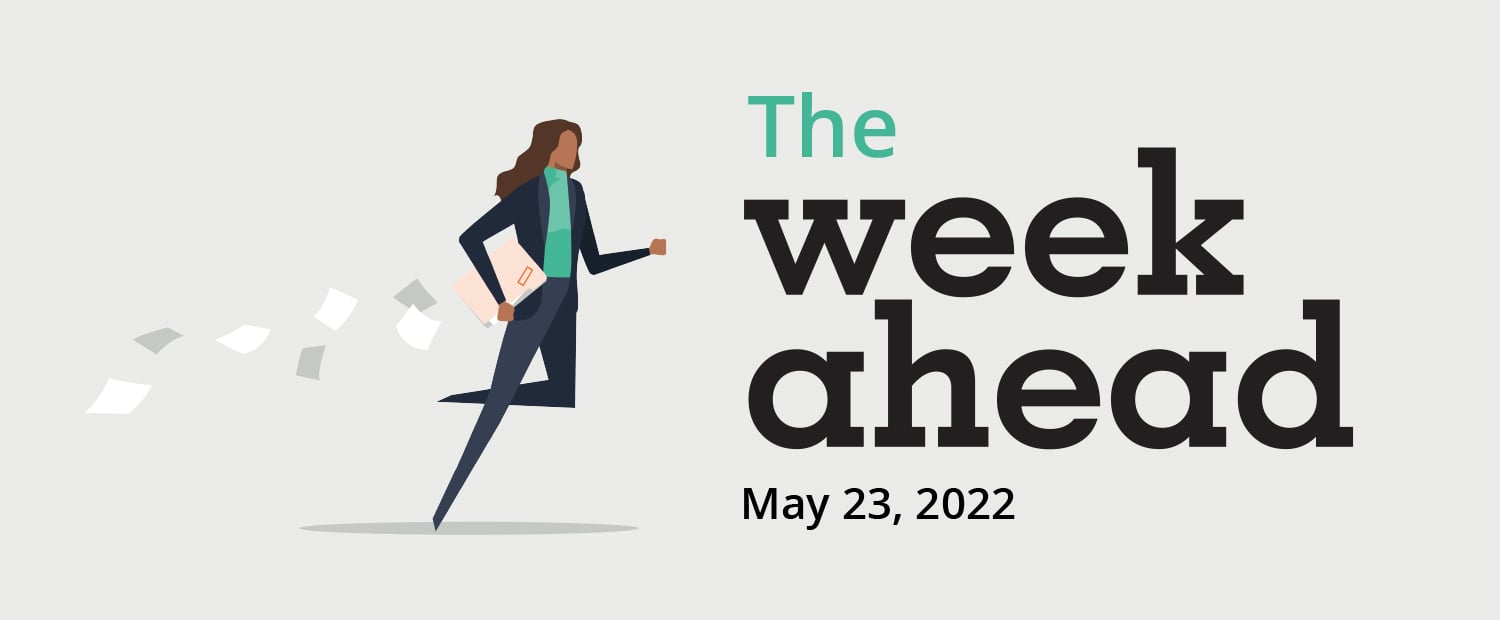 May 23, 2022
The latest news
Stocks continued their volatile ride last week as rising prices (especially in the energy category) weighed on investors' minds. Meanwhile, consumers have kept up their spending. Retail sales increased 0.9% in April, matching expectations. Ecommerce rebounded with a 2.1% rise, while a similar increase at restaurants showed a sustained return to dining out among experience-starved customers. On the other hand, gasoline stations saw a -2.7% decline in sales as drivers cut mileage in response to higher pump prices.
Elsewhere in the economy, the housing market showed more signs that it may be beginning to cool. The rate of both housing starts and building permits declined slightly, slowing a much-needed increase in inventory. But sales of existing homes also slowed in response to high prices and rates, and some markets even saw price reductions on stale listings.
On the jobs front, initial unemployment claims rose slightly last week, though the fall in ongoing claims suggests that the typical length of unemployment continues to shorten. If recession fears spook more employers, job growth could decelerate more quickly. The labor market is still tight, but, like the housing market, may now be settling down to a simmer from its recent prolonged boil. The approaching equilibrium will form the basis for the true post-pandemic "new normal" of consumer economic behavior.
Happening this week
WEDNESDAY, MAY 25
| | |
| --- | --- |
| Measure: | Durable Goods Orders, month-over-month for April |
| Previous: | 0.8% |
| Expectation: | 0.4-0.5% |
If April's durable goods orders show strength in the categories that represent business investment, it will provide some relief to recession worries.
THURSDAY, MAY 26
| | |
| --- | --- |
| Measure: | GDP Growth Rate, 2nd Estimate for Q1 |
Last month's advance estimate showed a surprise -1.4% contraction as falling public expenditures and increasing imports outweighed strong consumer spending. Markets have responded nervously ever since, and any slight revision is unlikely to alter the general sentiment.
FRIDAY, MAY 27
| | |
| --- | --- |
| Measure: | Personal Spending, month-over-month for April |
| Previous: | 1.1% |
| Expectation: | 0.7-0.8% |
| | |
| --- | --- |
| Measure: | Personal Income, month-over-month for April |
| Previous: | 0.5% |
| Expectation: | 0.6% |
Spending rose at over twice the rate as incomes in March. A more aligned increase in both, driven by wage growth, is the expectation for April.
For further information please contact
Phil Mobley, Director, US Insight