The week ahead for September 26, 2022: Recession worries rise along with interest rates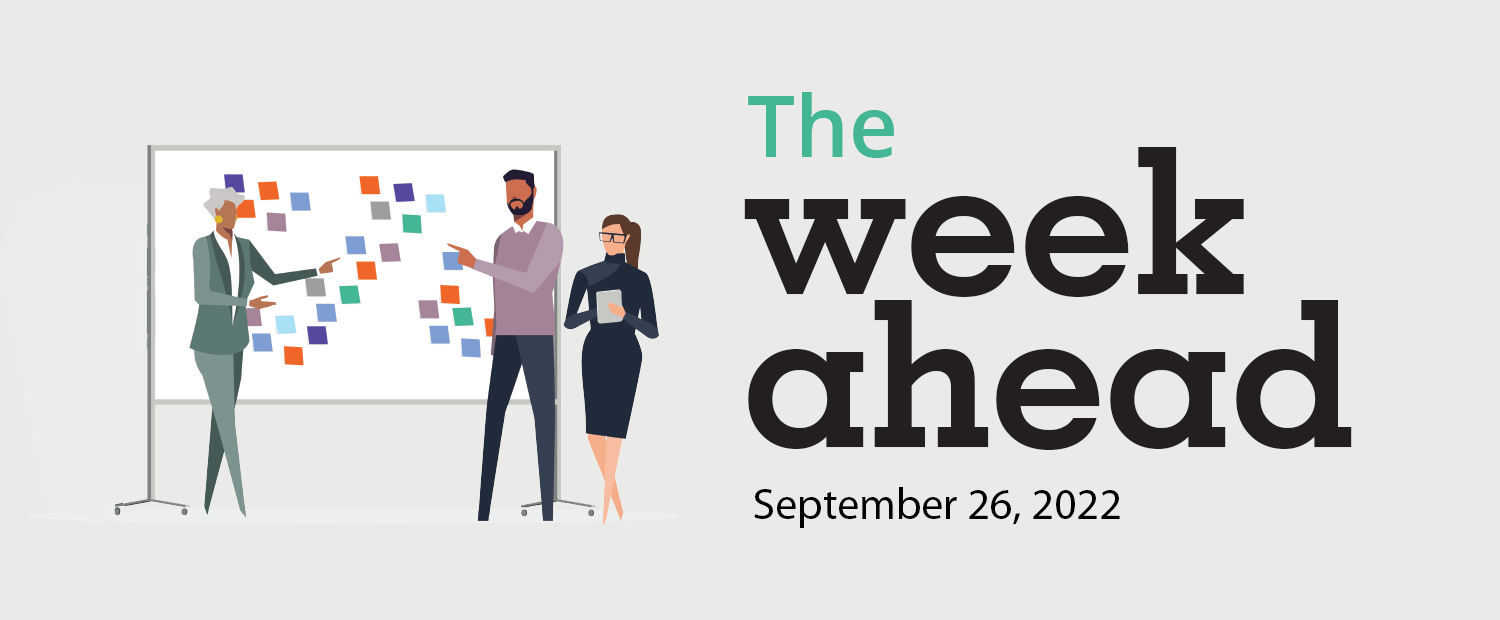 September 26, 2022
The latest news
Gloom spread last week after the Fed raised its key policy interest rate by 75 bps for the third consecutive time. Another big hike was not unexpected, but Chairman Powell's comments suggested that hawkish policy will continue in the effort to control inflation, even if it results in recession. The ensuing selloff on Wall Street wiped out what was left of the midsummer gains (and then some) across the three major stock indices.
The Fed's more restrictive policy has succeeded in cooling off the housing market, as sales have slowed with higher mortgage rates. It is hard to escape the conclusion that the labor market is now in the central bank's sights. Both initial and ongoing unemployment claims remain low, with jobs abundant. For now, this is good for households facing higher prices; however, policymakers will be concerned that the rising wages that inevitably result from such a tight market are contributing to inflation's persistence. Recession—with an accompanying dip in employment—now seems increasingly likely in the next 6-9 months. Occupancy and rents at commercial properties are sure to come under pressure, and even the burgeoning industrial sector could be impacted if consumer demand fades for any length of time.
Happening this week
TUESDAY, SEPTEMBER 27
| | |
| --- | --- |
| Measure: | Durable Goods Orders, month-over-month for August |
| Previous: | 0.0% |
| Expectation: | -1.0% |
After a 6-month streak of increases, durable goods orders flattened out last month. They are now expected to pull back as companies slow investment in equipment in anticipation of slowing economic growth.
| | |
| --- | --- |
| Measure: | New Home Sales, annualized rate for August |
| Previous: | 0.511M |
| Expectation: | 0.49-0.50M |
Sales of existing homes slowed only slightly last month, a bit less than expected. But the trend has been downward for several months, attributable to a combination of high prices and rising mortgage rates. New homes are a small percentage of the overall market, but sales tend to follow a similar pattern.
FRIDAY, SEPTEMBER 30
| | |
| --- | --- |
| Measure: | Personal Spending, month-over-month for August |
| Previous: | 0.1% |
| Expectation: | 0.2% |
| | |
| --- | --- |
| Measure: | Personal Income, month-over-month for August |
| Previous: | 0.2% |
| Expectation: | 0.2-0.3% |
High employment has supported incomes and spending, even as inflation has chipped away at purchasing power. Modest August increases are expected for both.
For further information please contact
Phil Mobley, Director, US Insight