A subset of large buildings make up a majority of Manhattan's office space availability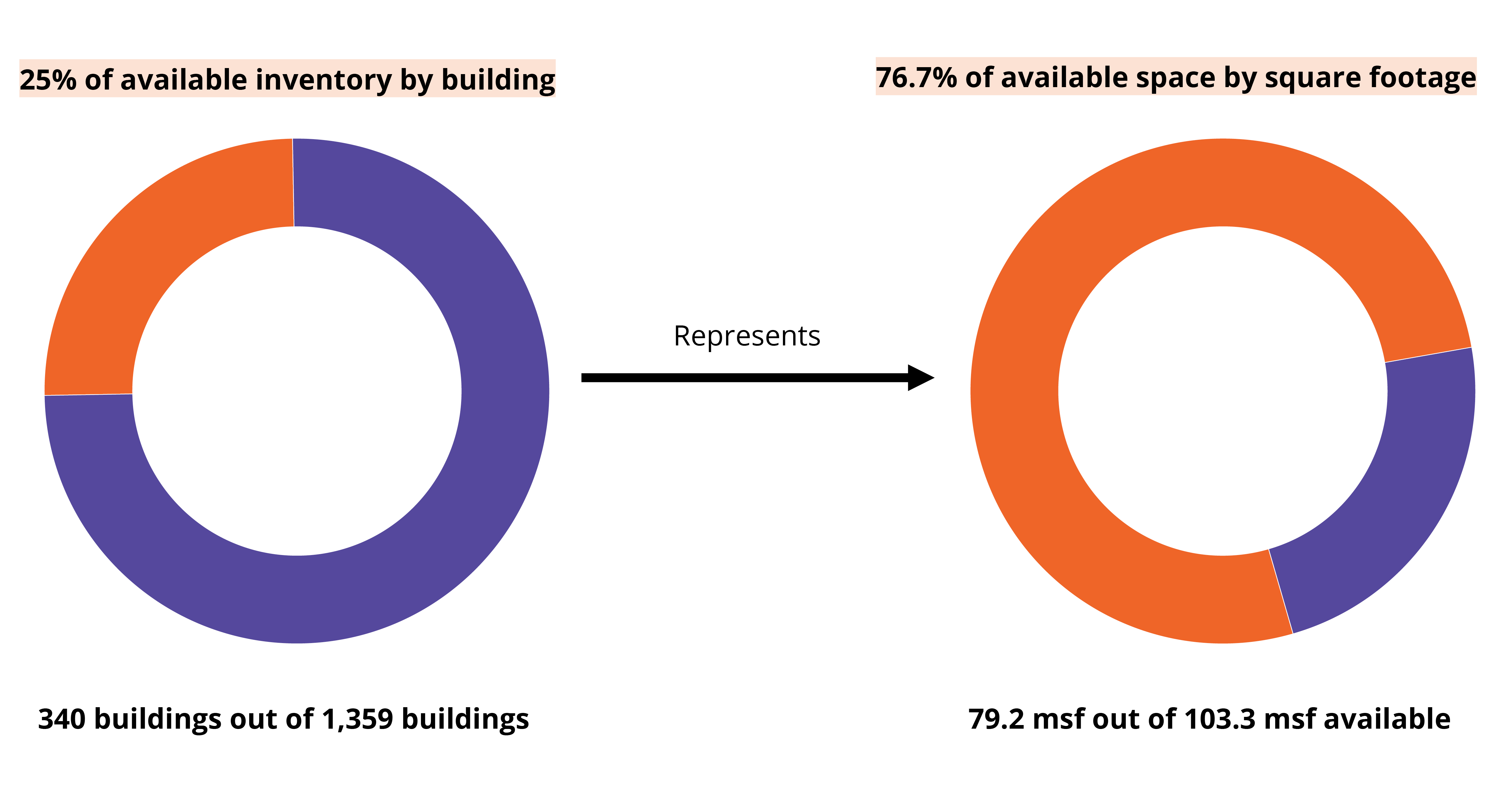 As of Q2 2023, the Manhattan office market included 103.3 msf of available space. This square footage is concentrated in just over 1,300 buildings out of the over 2,000 office buildings in Manhattan.

Surprisingly, availability isn't evenly distributed: the top 25% of buildings, a total of 340, hold a staggering 76.7% (79.2 msf) of the available space. This reveals that the increasing availability isn't as widespread as it seems at first glance.

Among these 340 buildings holding the lion's share of available square footage, 81 are categorized as Trophy buildings, collectively offering 23.1 msf. Additionally, 118 are classified as Class A buildings, providing a combined 31.8 msf, while 141 fall into the Class B/C category, contributing 24.3 msf to the available space.
July 28, 2023
Additional resources
Get market intel