Aging U.S. demographics underpin broad demand for healthcare real estate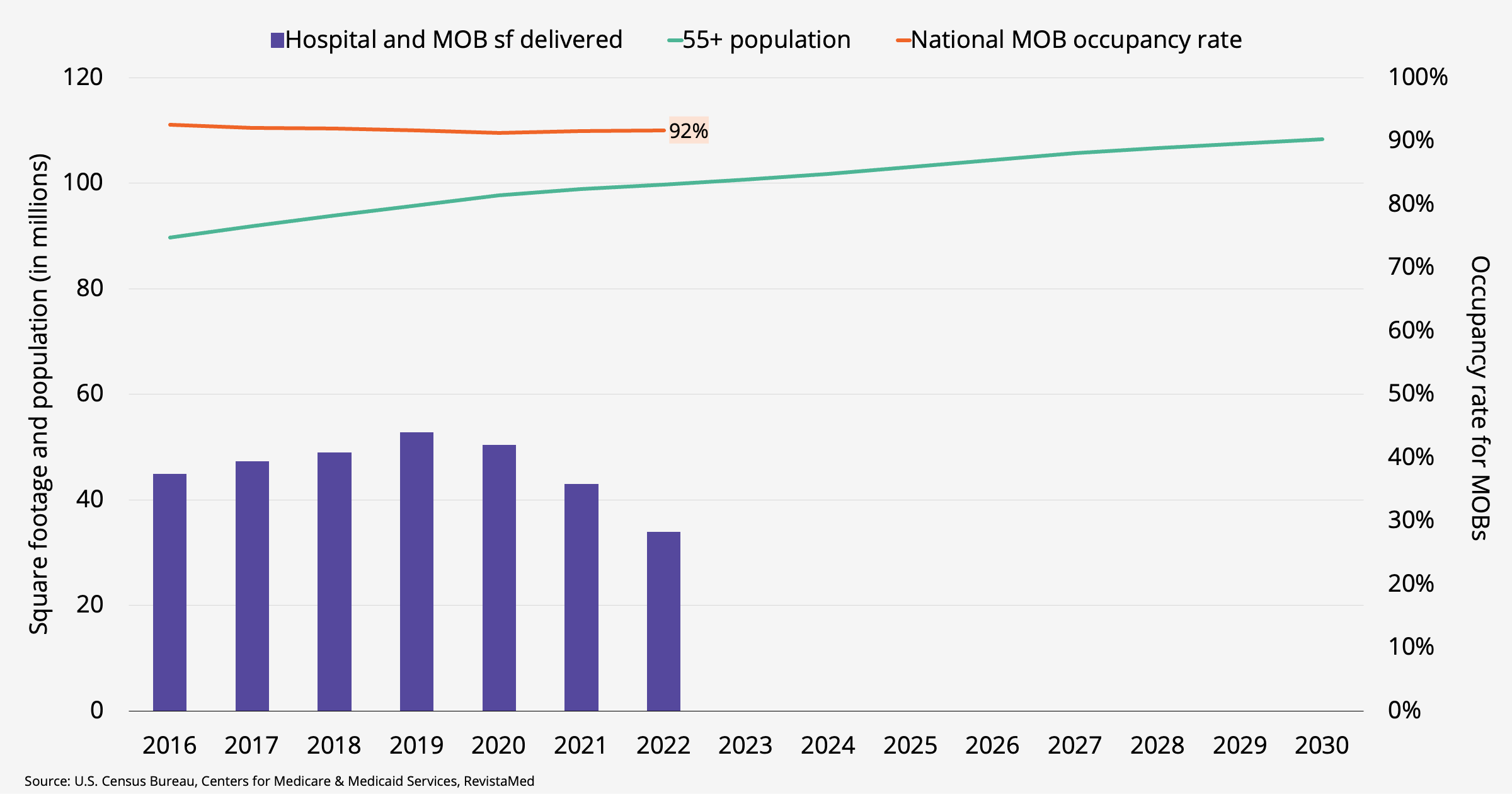 Population aged 55+ accounted for more than 56% of healthcare expenditures in 2019, according to the Kaiser Family Foundation, when the age cohort numbered 98 million. The 55+ cohort is expected to grow 33% (to 127 million) by the year 2052.
Meanwhile, despite strong delivery of new hospital and medical office square footage over the last 7 years, the occupancy rate for medical office space has not decreased.
Continued medical office development and deliveries will be needed to care for the aging U.S. population.
Get market intel