An increase in available Raleigh-Durham industrial inventory is met with a decrease in development activity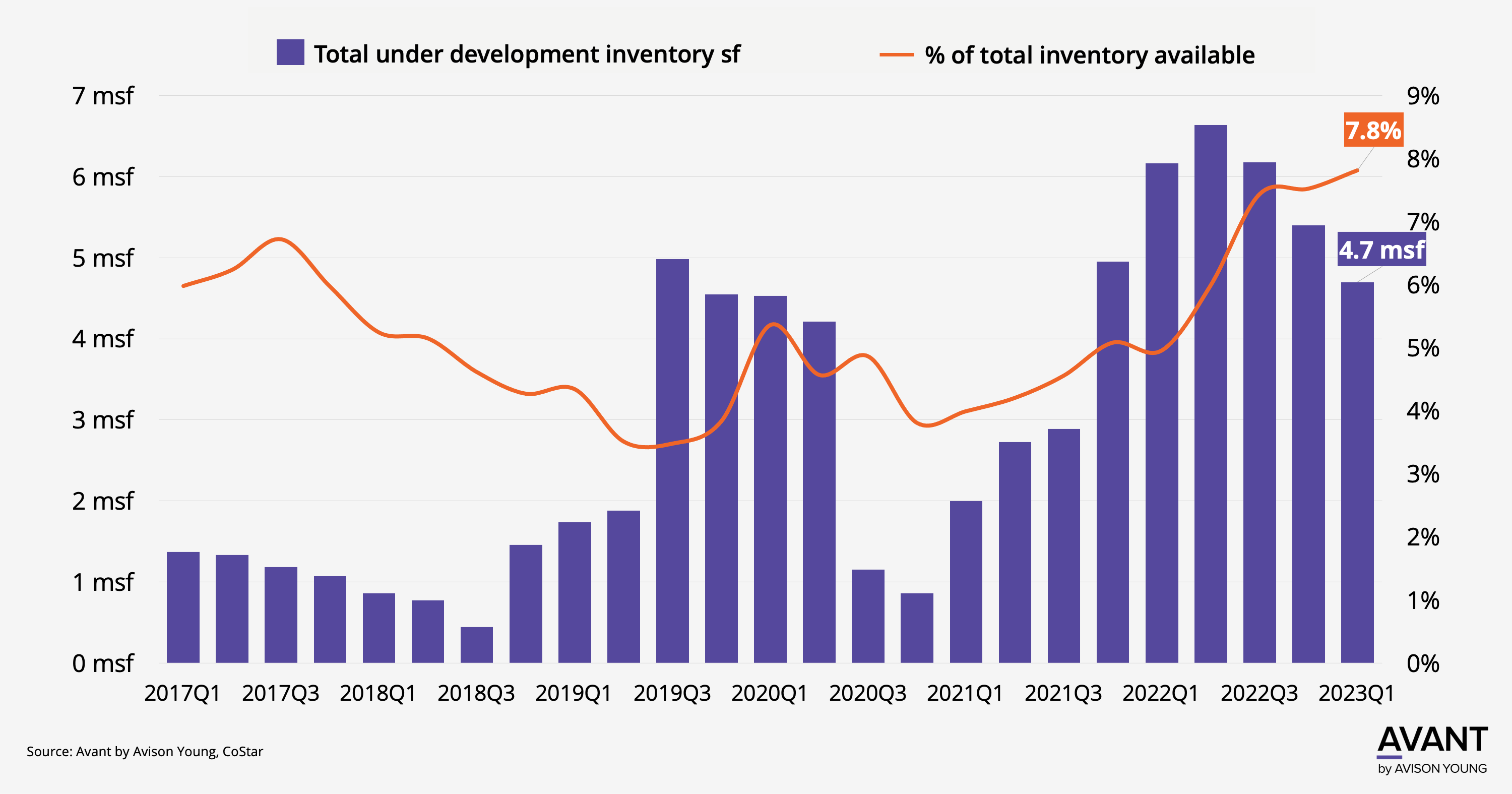 A substantial 4.7 million square feet of industrial product is under construction in Raleigh-Durham, while the percentage of available space is at a 5-year high of 7.8%, allowing for a surplus of options for occupiers relative to past market conditions.
Raleigh-Durham industrial availability is lower than other similar markets including Atlanta (8.9%), Charlotte (7.9%), and Charleston (12.5%).
Interest rates and construction costs are responsible for the decline in total square feet under development over the past three quarters, but the development total for Q1 2023 remains high compared to historic development total numbers over the past 5 years.
June 20, 2023
Additional resources
Get market intel