Austin leasing activity suggests urban and suburban growth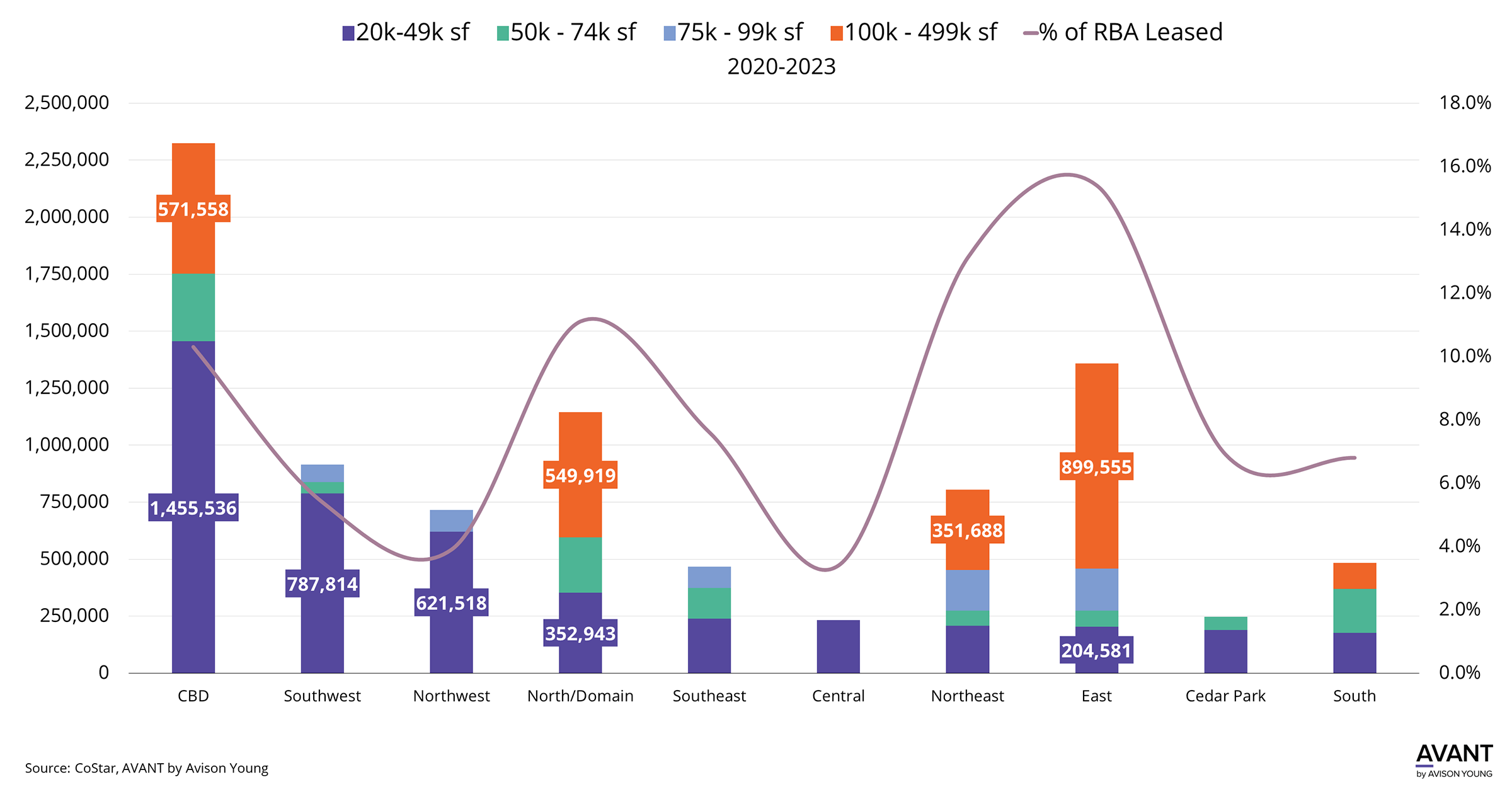 Leasing activity over the past few years suggests occupier demand remains strongest in urban environments, namely the CBD , East Austin, and The Domain, reinforced by a flight to quality trend, while the suburbs have exhibited steady activity due to a higher inventory of smaller blocks and closer proximity to employees.
Since 2020, CBD leads with a total of 1.5 million sf leased, while the East follows closely behind having leased of total nearly 900k sf. The northern Austin submarkets, comprising of North/Domain, Northwest, and Northeast follow the same positive trajectory having leased a combined 1.2 million sf during the same period.
Recent development and leasing activity confirms certain submarkets with urban characteristics have captured a larger share of the activity greater than 20k sf as companies are drawn to high quality spaces with superior amenities and walkability that appeal to the modern employee.

Get market intel